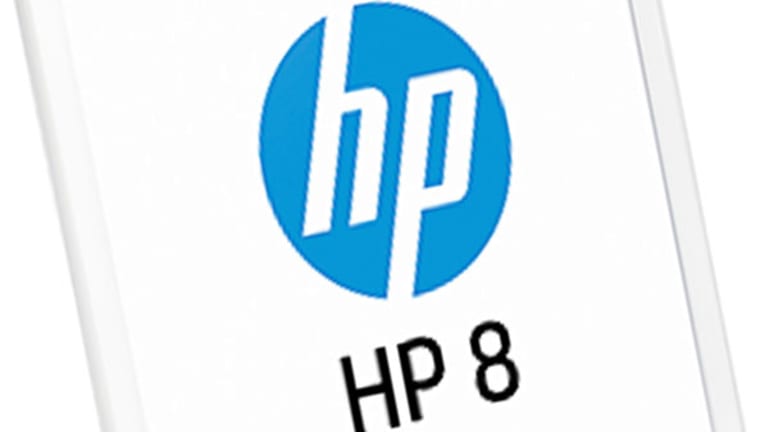 Buy Hewlett-Packard's Cloud Push Ahead of Fiscal First-Quarter Earnings
The bear case for HP is finally over, given its cloud ambitions.
NEW YORK (TheStreet) -- Hewlett-Packard's (HPQ) - Get Free Report 40%+ stock gains in 2014 were arguably the market's biggest surprise.
While the PC giant may have a tough time duplicating that mark in 2015, Hewlett-Packard's growth in higher-margins businesses, like the cloud, could be enough to beat the broader averages. And with Chief Executive Meg Whitman having already done the impossible -- restoring HP's credibility after a decade of underperformance -- investors looking for value and a solid dividend can still do well here.
HP stock closed Friday at $38.39, up by a fraction. The stock is down 4.34% year to date, trailing both the Dow Jones Industrial Average (DJI) and the S&P 500undefined , which are up 1.78% and 2.5%, respectively. Investors should be buying the stock for this reason, as the company based in Palo Alto, Calif., is due to report fiscal first-quarter earnings results Tuesday.
data by
The market seems underwhelmed by HP's prospects in personal computers, which is fine. Whitman's vision for real growth, however, remains in the cloud, where it recently launched Helion -- its portfolio of cloud products and services. And that's where investors focus ought to be. The company is looking to supplant Cisco (CSCO) - Get Free Report as the industry's leader in infrastructure equipment revenue.
To the extent Helion can crack the code of the corporation's biggest data/infrastructure challenges, HP can also topple enterprise giants, like VMware (VMW) - Get Free Report , EMC (EMC) and IBM (IBM) - Get Free Report . And HP has placed its bet at the right time, if you've read research firm IDC's global market predictions for 2015.
ICD predicts worldwide growth in the cloud will reach $118 billion in 2015, growing to $200 billion by 2018. This means that HP's big bet with Helion is likely to be a success if HP captures only 2% of the cloud market. It equates to $2.36 billion annual business in the first year, which is a conservative number. Assuming it captures 5% to 7% by 2018, HP would have a cloud business with annual revenue of $14 billion, making up 13% of its total annual revenue. And this would be a significant jump after only after three years. And that's not even factoring its ability to grow into Big Data analytics, which IDC predicts will become a $125 billion market.
In other words, Helion, which Hewlett-Packard markets as an integrator of public and private clouds, has the potential to be a game-changer. Even more important, it can become the company's biggest revenue-generator in the next several years, surpassing its growth in personal computers. With the company's growth potential still on the upswing, investors should focus less on what HP's earnings results say Tuesday.
For the quarter that ended in January, analysts will be looking for 91 cents in earnings per share, up 1% year over year, while revenue is predicted to decline 2.8% to $27.35 billion. For the fiscal year, earnings are projected to climb 5.6% year over year to $3.95 per share on a 2% year-over-year decline in revenue, reaching $109.27 billion.
The degree to which Meg Whitman has executed on HP's strengths is impressive. And to the extent Whitman can extract more value from the company's ongoing cost reductions, these shares can still soar in 2015 -- if not to the clouds, pretty close to it.
This article is commentary by an independent contributor. At the time of publication, the author held no positions in the stocks mentioned.