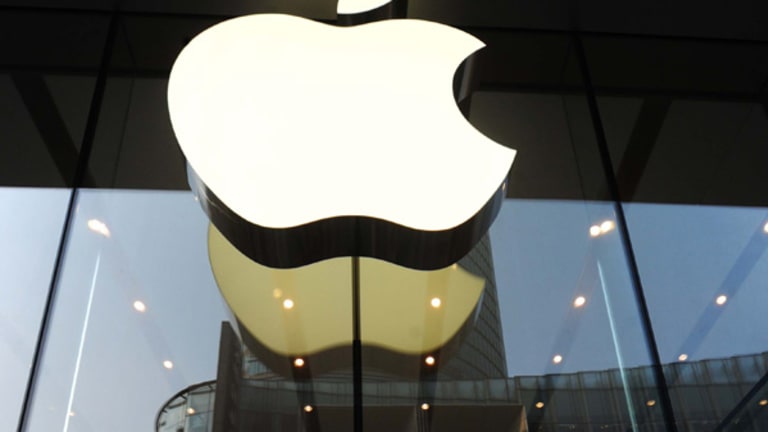 Buy Apple on Sale This Holiday Quarter
The near-term narrative on AAPL has not changed, primarily because its 'competition' has failed to answer the call.
NEW YORK (TheStreet) -- The market turned on Apple (AAPL) - Get Report almost as abruptly as it did Facebook (FB) - Get Report.
Since hitting an intraday high of $705.07 on Sept. 21, AAPL, as of Monday's $542.83 close, is off 23%, shedding more than 14% of its weight in the last two weeks.
Separate myth from reality.
AAPL languishes, by and large, because of profit taking.
Concern over the fiscal cliff and
its attendant capital gains tax hike
drove AAPL down. That selling merely intensified when
President Obama won reelection
.
With the steady decline comes demand for answers.
That's where the real irrationality enters the picture.
Save a few exceptions, the hack collective of analysts and the media decided to settle on the
Tim Cook can't replace Steve Jobs after all
hypothesis.
I buy into that contention. In fact, I'm one of its originators and biggest proponents. But the Johnny-come-lately types have it all wrong. They're not timing this thing correctly. And they're going to get burnt.
Also see: Google Ups the Ante: $199 Laptop >>
On this weakness, AAPL became a screaming buy in the holiday quarter, for several reasons.
First of all, nothing has changed. The media treats the Cook/Jobs hypothesis like it's something new. It's not. But it needs time to mature.
Second, that relatively weak quarter we just saw from Apple? It was expected.
I called it in August
.
Third, Apple traditionally offers weak guidance. It's a well-designed bear trap.
Still No Competition
But the bigger reasons have to do with the fact that the company remains in a class by itself.
Apple will crush the holiday quarter (results come January 2013). Do you really think consumers will flock to devices other than iPhones and iPads?
Research in Motion
(RIMM)
, for instance, will not release
BlackBerry 10 until the end of January
. Don't expect
modest sales of Microsoft's (MSFT) - Get Report Surface tablet
to explode even when the company broadens distribution.
Consider the dynamics of this "competition." Apple dominates the consumer mobile market against companies such as RIM and Microsoft. Microsoft doesn't want to become RIM and lose to Apple in enterprise as well.
Also see: The Real Apple Problem >>
Simply put, both companies,
, are focusing on business customers with their new products. That's not as sexy to investors as the consumer
and
we tend not to hear about reports of enterprise success as frequently and fast as we do consumer traction.
While I was never on board for the company to issue one in the first place, Apple could raise its dividend. That could be a major catalyst. Not only would Steve Jobs have never appeased shareholders, he sure as heck would never raise a dividend to pump the stock.
I wouldn't put it past Tim Cook, particularly if holiday earnings miss, are in line or only modestly beat.
Bottom line: If Apple knocks off, it will result from its own doing. They're not there yet.
Innovation from the big boys is all but absent.
Companies such as
Google
(GOOG) - Get Report
can do little more than
. And the ones who don't attempt to undercut Apple bring nothing compelling enough or, in RIM's case, on time to woo holiday shoppers.
When the bear trap snaps, it's going to get ugly.
At the time of publication the author was long AAPL.
This article is commentary by an independent contributor, separate from TheStreet's regular news coverage.
Rocco Pendola is
TheStreet's
Director of Social Media. Pendola's daily contributions to
TheStreet
frequently appear on
CNBC
and at various top online properties, such as
Forbes
.