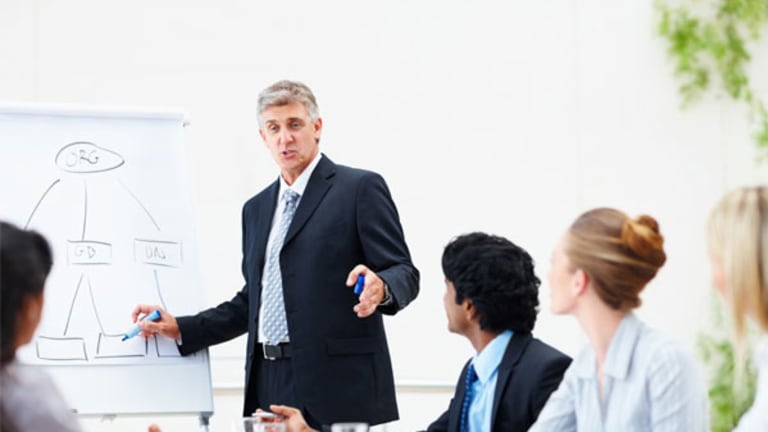 NEW YORK (TheStreet) -- Major U.S. companies are scrambling to portray a softer side of themselves to the public in this age of crisis and scandal, but Walt Disney's (DIS) - Get Walt Disney Company Report recent announcement that it will voluntarily limit product advertising on its media outlets for children by adhering to a set of strict, new nutritional standards caught my attention.
This news came shortly after New York City Mayor Michael Bloomberg, launched a push to ban sales of super-sized sugary drinks at certain establishments here in New York City. The proposal stirred immediate controversy, with protests from many quarters, including the beverage and restaurant industry.
Bloomberg is creating a "nanny state," they argue, where New Yorkers can't decide for themselves what size sugary drink they want to consume. Where do we draw the line? What product will be banned next?
As a staunch supporter of freedom and liberty, I agree with this line of argument. However, my thinking on this is also informed by a recent trip to the movie theaters where I ordered a large
Coca-Cola (
(KO) - Get Coca-Cola Company Report
at the concession counter to quench my thirst.
To my astonishment, I didn't receive a large Coke. Rather, I was served a giant bucket of Coke. My 9-month-old child could have comfortably bathed, or possibly drowned, in the humongous tub of Coke that I was served. It was absurd and comical except for the disturbing realization that people actually sit around drinking these monstrosities on a regular basis.
I drank a lot of soda during the movie that evening, and it was delicious. I even had to get up and visit the restroom several times. Yet, I only drank a small fraction of the entire vat of Coke that I was served. If I had any more I probably would have been sick, and I have a strong stomach.
Then I got to thinking: What are the economics that have turned a large Coke into a small child's swimming pool? How could it possibly make good business sense to serve such a ridiculously large soda? People are demanding this?
I don't know, but I assume it does make economic sense or else the food and beverage industry wouldn't be so outspoken in its opposition to Bloomberg's controversial proposal. It's not like he wants to prevent them from serving sugary drinks. He's only pushing for a limit on the size of those drinks, and the limit -- 16 ounces -- is hardly small.
It's no secret that there is a health and obesity crisis plaguing our population, especially -- and most shamefully -- among children. People are catching on to this, and they're agitating for better quality products from the food industry. That's why Bloomberg and Disney CEO Robert Iger took the actions they took.
It's better to see these actions coming from a company like Disney, though, then from government officials. In setting its new standard, the media and entertainment giant is reportedly leaving money on table by refusing ads from big-spenders like
Kraft Foods
( KFT).
Disney, however, was quick to point out that this was not an altruistic decision. Iger believes it will pay off over time, because it will boost the Disney brand with parents, who may turn away from Disney's products when they see the company advertising junk food to their children.
He's right. We don't want to have a "nanny state," but if we continue to pollute our bodies and our environment with junk at the rate that we have been, then we are sending a signal that perhaps we need a "nanny state." Remember, one individual's poor health doesn't just affect that individual. We all have to pay for that, and the soaring cost of healthcare in the U.S. is proof of that.
So, while I can't disagree with the mayor's critics, I also sympathize with his willingness to take action. At the very least, such a proposal coming out of the media capital of the world will spark a dialogue and boost awareness of these problems. Movie theaters and other establishments should not be serving giant tubs of cola that seem like they're intended to make people sick. It's just common sense.
The standards ought to be set in the free market by the most influential and successful people in American society -- business leaders. Consumers are ready to reward them and their shareholders for doing the right thing. There's a reason why
Google
(GOOG) - Get Alphabet Inc. Class C Report
, the leader of Internet search, touts the corporate motto: "Don't be evil." People appreciate the sentiment.
This commentary is from an investment professional with Clear Harbor Asset Management who is a participant in TheStreet's expert contributor program.
Worden and/or his firm own positions in KO, DIS, KFT and GOOG
This contributor reads:
On Twitter, this contributor follows:
Daniel Alpert of Westwood Capital
Joshua Rosner, managing director of Graham Fisher & Co.