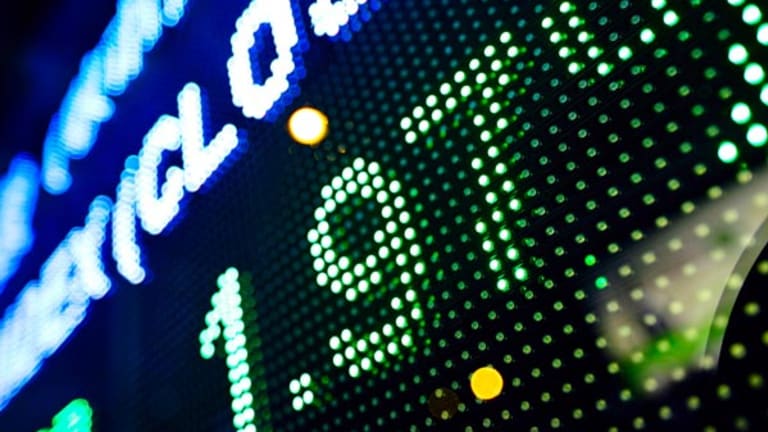 Business Development Companies for Stable Dividend Returns
Business development companies offer some great dividend opportunities. But some of these yields are more sustainable than others.
NEW YORK (BestCredit) -- As the Federal Reserve starts to show its growing level of commitment to an exit strategy for quantitative easing programs, it might appear as though an environment of rising interest rates it just around the corner.  Relatively stagnant data reports in U.S. labor markets make this unlikely, however, and a long period of low interest rates still remains the most likely scenario.  As long as this type of environment continues, investors will hold dividend stocks in high regard.
[Read: Yates: Real Estate Dreams Nightmarish for Sears, Penney Investors]
Of course, finding the best dividend stocks is easier said than done. It takes more than finding the companies offering the highest yields at any given time. Since most dividend investments tends to be long-term in nature, you will need to find companies with solid fundamentals and a sustainable payout ratio in order to settle on the most stable investments. 
One area to watch is business development companies, as some offer the best of both worlds: high yields and the prospect of sustainable growth in the underlying stock price. Business development companies take investor money and use it to invest in small and mid-size companies. They are public companies that in some ways resemble private equity or venture capital companies.
Attractive and Sustainable Yields
For those looking to gain exposure to business development companies with a strong dividend yield, one of the best market performers is Prospect Capital (PSEC) - Get Prospect Capital Corporation Report. The company offers a fundamentally strong portfolio, a massive 11.9% annual dividend, and has shown surprising growth rates over the last three years. In Q4 2011, Prospect's reported assets were seen at $1.7 billion. Since then, this figure has nearly tripled, when acquisitions from last quarter are taken into consideration. This puts the company in a much more competitive position with the competition. 
Another example is Main Street Capital (MAIN) - Get Main Street Capital Corporation Report, a stock that offers an impressive yield but includes the added risks involved when dealing with much smaller companies. 
[Read: A New MLP Exchange-Traded Fund Hits the Market]
Moving forward, Prospect's growth will be aided by its recent decision to enter into the real estate markets. These decisions will continue to be supported by the favorable financing rates that were made available by Freddie Mac and Fannie Mae.  
For investors, it will be important to watch how this affects management's ability to generate rising rental incomes. Since these plans are still relatively recent, performances over the next few quarters will be critical in determining the extent to which Prospect Capital will operate in generating capital gains.  But given the broadly supportive environment and Prospect's financing structure, the outcome is likely to be positive and boost underlying growth in the company.  

Added Factors
Another aspect that sets Prospect above many of the other stocks in the sector is its ability to avoid major capital losses and increase its dividends in the years since the 2008 financial collapse. None of the company's loans made during that period can be placed in the "nonperforming" category, as there are no instances of loans that are not generating the agree-upon interest rate due to nonpayment. This is not a claim that can be made by some of the company's main competitors. Valuations are also important, given the fact that stocks like Main Street Capital are now trading at levels that are 1.7 times the company's tangible book value -- relatively high for a business development company.  
[Read: Why Taking a Lunch Break Can Boost Your Career]
For investors looking to gain exposure to the attractive dividends that can be found in BDCs, there are many solid opportunities available. But, as always, it is important to watch the factors supporting portfolio strength and the fundamental outlook, rather than relying on yields alone. Prospect Capital does look to offer solid potential in both of these areas, however, and growth in coming quarters should be a strong indication of where the company is headed long-term.
At the time of publication, the author held no positions in any of the stocks mentioned.
This article represents the opinion of a contributor and not necessarily that of TheStreet or its editorial staff.