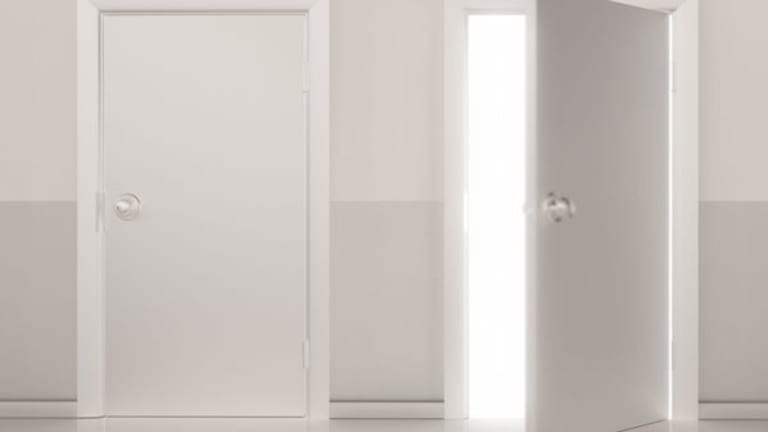 Bush Tax Cuts Better Than Obama Stimulus 2.0, Poll Says
President Obama wants to repeal the Bush tax cuts for the affluent, but investors say that Obama's Stimulus 2.0 is the worse idea for the U.S. economy.
(Bush tax cut, Obama stimulus poll story updated for unified Republican resistance)
NEW YORK (
) -- A crack was exposed in Republican resistance to President Obama's plans to repeal Bush tax cuts for the affluent, and readers of
TheStreet
won't be happy about that based on the results of a recent poll.
On Sunday, the House Republican leader, John Boehner, who has been a fierce critic of Obama economic policy and called last month for the firing of Obama's economic team, said he would vote in favor of tax cuts for the middle class even if tax cuts for those Americans making more than $250,000 are repealed.
House Republican leader Boehner thought Obama's economic team was fair game in this election season, and President Obama has been busy in recent days attacking all Republicans, and Boehner specifically, for threatening to take away tax cuts for all Americans in the event that tax cuts for the affluent aren't preserved. It was a game of high stakes poker bluffing that it seems, at least now, Boehner may not really by ready to defend when the chips are down and the 97% of Americans who would lose any tax relief go to the polls.
On
Face the Nation
on Sunday morning, Boehner said, "If the only option I have is to vote for some of those tax reductions, I'll vote for them."
On Monday morning, White House spokesman Robert Gibbs appeared on national television and said he hopes Boehner's comments weren't as empty as his previous threat to hold hostage tax relief for all Americans. "Time will tell if his actions will be anything but continued support for the failed policies that got us into this mess."
This White House hope proved to be prescient by Tuesday morning, after the Republican Party showed a unified front in ignoring the concessionary words made by their House leader Boehner over the weekend, and continuing to take the stance that it's all or nothing with tax relief for Americans.
The No. 2 Republican in the House, Eric Cantor, gave no indication that he supported Boehner's stance on Monday. In the Senate, Republican Leader Mitch McConnell proposed a freeze on all tax brackets. Speaking on the Senate floor, McConnell said, "I'm introducing legislation today that ensures that no one in this country will pay higher income taxes next year than they are right now."
It seems that Americans are right back where they were before Boehner's words sparked hope for a compromise on Sunday. Republicans, to use the Democratic rhetoric, are still sticking to the plan of holding all tax relief "hostage" to the Bush tax cuts for the affluent being extended.
The Bush tax cuts for Americans making more than $250,000 a year have become a huge point of controversy in the run-up to the mid-term elections, and as part of the larger debate over the Obama administration plan to keep the U.S. economy on track for recovery.
President Obama unveiled last week a new stimulus plan and series of corporate tax incentives as his boldest ideas to give the sluggish U.S. economy a much-needed push. President Obama's plan is tied directly to his steadfast refusal to extend the Bush tax cuts for the affluent. The competing ideas have become central to the debate over how to stimulate the U.S. economy.
Whereas President Obama believes that his $50 billion infrastructure spending and corporate tax incentive policy initiatives will create the jobs that the economy needs, Republicans see the policy as more wasteful spending from the Democrats.
>>Obama $50 Billion Paving Road to the Past
Meanwhile, corporations are split over whether the tax incentives merit the threat of losing the favorable tax treatment for overseas operations.
IBM
(IBM) - Get International Business Machines Corporation Report
made the case earlier this year that it is more worried about a higher tax bill than being offered R&D tax credits.
In 2009, executives at
Cisco
(CSCO) - Get Cisco Systems, Inc. Report
,
Caterpillar
(CAT) - Get Caterpillar Inc. Report
and
Intel
(INTC) - Get Intel Corporation Report
joined forces to protest additional taxes on multinational companies.
Yet on the other side of the corporate divide, U.S. bellwethers including
GE
(GE) - Get General Electric Company Report
,
American Express
(AXP) - Get American Express Company Report
and
Bank of America
(BAC) - Get Bank of America Corp Report
were part of a corporate group that penned a letter to Capitol Hill during the summer voicing support for the tax incentives, as noted in a report last week in
The Washington Post
.
Fiscal conservatives believe that weak consumer spending needs to be stimulated and the way to do that is keeping more money in the wallets of American consumers through the tax cuts, a version of the "trickle down" economic theory that has dominated Republican thinking since the halcyon days of Ronald Reagan's presidency.
Even in extending the olive branch, Boehner extended the branch with thorns, reiterating that he is still of the belief that tax cuts for all Americans is the best way forward for the U.S. economy. Political analysts say Boehner was trying to start a new round of political calculations, so he can now argue that Republicans are the friend of all Americans when it comes to tax relief, while still holding President Obama accountable for taking away tax relief from an important block of Americans.
It's not clear if Boehner will stick to his comments, now, or if they ever mattered much. A spokesman for House Speaker Nancy Pelosi said in a statement to the
New York Times
on Monday, "John Boehner is still championing tax cuts for millionaires and billionaires that will add $700 billion to the deficit."
One group that is not in lock-step with Boehner on giving up ground on the Bush tax cut debate is readers of
TheStreet
. We asked in a poll last week,
Which do you think is the right stimulus for the U.S. economy: extending the Bush tax cuts for those making over $250,000, or President Obama's $180 billion stimulus package?
The fiscal conservatives made their opinion known in a clear majority. Approximately 61% of survey takers will be dismayed to hear the latest comments from Boehner, saying that the Bush tax cuts are a better idea to keep the U.S. economy on track than the new stimulus plan proposed by President Obama.
It wasn't as if no readers of
TheStreet
have Obama's back on economic policy. Another 39% of survey respondents think that the infrastructure spending idea and the tax incentives for corporations are the right way forward for U.S. economic policy.
In any event, the Bush tax cut debate, even with Boehner's concession, is clearly far from over. Even some Democrats have said they are against President Obama's $50 billion in infrastructure spending, and some Democrats are arguing that any type of new tax would be a negative for the U.S. economy.
Boehner gave skeptical Democrats plenty of reason to doubt his latest turn even before the Republicans raised the rhetoric about protecting the Bush tax cuts, mincing his words when saying as part of his tax cut comments, "I think raising taxes in a very weak economy is a really, really bad idea ... I think there is a growing chorus on Capitol Hill to extend all of these tax rates."
In the end, Boehner's view seems unlikely to be the concession that the White House was looking for, but simply a minor move on the political chess board as the Republicans try to position their party as the better friend ahead of the polls to the chorus of Americans who want to see their tax cuts extended. There is clearly a loud chorus from
TheStreet
audience that is ready to join the Republican resistance party over the issue of taxes.
-- Written by Eric Rosenbaum in New York.
>To contact the writer of this article, click here:
NAME
.
RELATED STORIES:
>>Bush Tax Cuts or Obama Stimulus: Which Helps U.S. Economy?
>>Obama $50 Billion Paving Road to the Past
>To follow the writer on Twitter, go to
.
>To submit a news tip, send an email to:
.
RELATED STORIES:
Copyright 2009 TheStreet.com Inc. All rights reserved. This material may not be published, broadcast, rewritten, or redistributed.