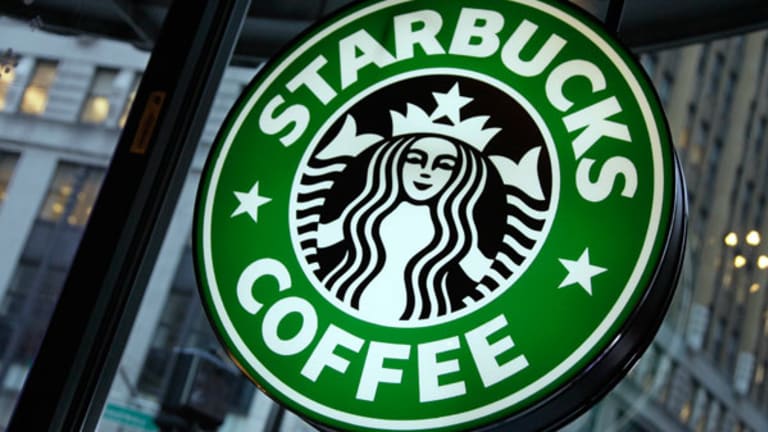 Burned by TEA? Blame 'Efficient' Market, Not Starbucks (Update 1)
Teavana went public a year and a half ago at a price way above $15.50 a share.
Updated from 4:41 p.m. EST to add Starbucks CEO Howard Schultz comments on the acquisition.
NEW YORK (
) -- Time flies.
I didn't realize it has been roughly 18 months since
Teavana
(TEA)
went public.
Today,
Starbucks
(SBUX) - Get Report
took the company out for $15.50 a share
.
You're likely not a TEA shareholder.
Unless you recently bought the bottom, I really hope you're not. If you bought early and held, I'm sorry. There's not a nicer way to say it, you got screwed.
Look at this chart.
TEA
data by
Market efficiency at work.
Another IPO that gets priced too high. Investors bid it up modestly for a day or two. Suckers buy. The stock proceeds to dive. It turns into a volatile number that you could have made money swing trading, but that's an easy game to lose.
While $15.50 a share might work out for some TEA longs, it likely crushed more than a handful who believed in the company and went long and strong.
You read the press, listen to conference calls and do your due diligence. You decide that you believe in the model, like management and want to get in for the long haul. You sit on unrealized losses and/or buy more.
You're not an insider. You had no idea TEA would get bought out. Nobody ever brought it up. The company really can't. And who listens to what analysts say anymore? They're floating merger and acquisition rumors as if they've gone out of style.
All is fair in love, war, politics, cycling, horseshoes, hand grenades and the stock market.
As far as the deal goes -- I get it, but I don't get it.
The standard line we're getting is the obvious one -- Starbucks wants to expand its presence in tea. Maybe they'll build this thing out internationally to parts of the world where tea is much bigger than coffee.
From a domestic standpoint, however, I have been
bearish this TEA management squad for quite some time
.
I just don't understand their real estate strategy.
Teavana, pretty much across the board, locates its stores in malls and lifestyle centers in suburban areas. I have always argued that the chain needed to be more like
Lululemon
(LULU) - Get Report
in every way.
Establish a solid urban presence in affluent markets. Compare LULU's store location list to Teavana's.
LULU is in all of the big cities -- in the urban core. Manhattan. San Francisco. Seattle. Portland. Vancouver. The company saturates tony neighborhoods in these types of places with a unique atmosphere and relatively high-end, premium products. That should have been TEA's strategy from day one.
But they did the exact opposite.
Starbucks is already everywhere Teavana is. In malls and such, Starbucks locations might be able to drive additional traffic to the nearby Teavana store via cross promotion, but I can't see that approach making a major impact.
If Starbucks just makes changes to Teavana in the places where it presently situates itself, I am not on board.
Starbucks needs to make an urban push with Teavana. Bring it to the people like Lululemon does.
Starbucks only paid $620 million for Teavana. It could put a lot more money into shutting down the lowest-performing stores and replacing them with urban locations.
Just my initial thoughts.
I am
.
If anybody can make magic out of Teavana -- as it stands or as some new iteration -- Starbucks can. Howard Schultz and his team have earned the benefit of the doubt.
Either way, this is empire expansion at its finest. Nitpicking aside, it hardly changes my long-term opinion of the stock.
Update
During
an afternoon conference call Wednesday
, CEO Howard Schultz told analysts that Starbucks "will do for tea what it did for coffee" around the world. He also noted that he has no plans to slowdown expansion of Starbucks stores. Instead, it's all about growth.
He said, Starbucks will add tea bars to Teavana locations, while expanding to urban neighborhoods.
Rocco Pendola is
TheStreet's
Director of Social Media. Pendola's daily contributions to
TheStreet
frequently appear on
CNBC
and at various top online properties, such as
Forbes
.