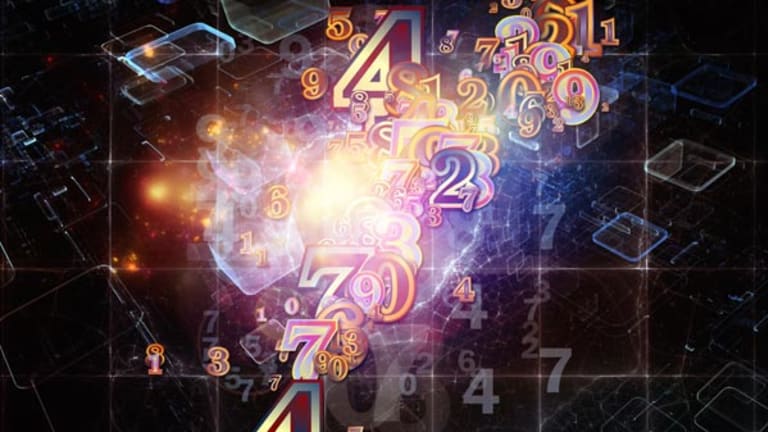 Bulls Like the Look of Banks
<I>TheStreet's</I> latest Bull vs. Bear survey finds sentiment heading into the week overwhelmingly bullish, particularly over the commercial banks sector.
NEW YORK (
) -- Coming off a three-day weekend, the mood on Wall Street is giddy,
The Street's
latest sentiment survey finds, despite Steve Jobs of
Apple
(AAPL)
announcing Monday he was taking a medical leave of absence.
As of 5 a.m. EST Tuesday, the
TheStreet's
Bull vs. Bear survey finds polltakers who were bullish on stocks tallying 822 votes, or 68.1%, of the 1,207 total votes cast. Bears came in with 226 votes, or 18.7%, while those neutral on stocks this week were at 159 votes, or 13.2%.
The commercial banks sector was picked overwhelmingly as the sector most likely to rise this week following
Friday's earnings report from JPMorgan Chase (JPM)
that came in better than expected. The investment bankers and brokers segment also was picked this week as a leading gainer.
This week bring earnings reports from
Bank of America
(BAC)
,
Goldman Sachs
(GS)
,
Morgan Stanley
(MS)
and
Citigroup
(C)
, which is expected on Tuesday to report
of 8 cents a share on revenue of $20.5 billion, according to analysts surveyed by Thomson Reuters. That would be a dramatic swing from a year-earlier loss.
The precious metals sector was chosen by poll participants as the most likely to decline.
The tech sector also is in the spotlight this week with earnings from
Apple
(AAPL)
and
IBM
(IBM)
on Tuesday and
Google
(GOOG)
on Thursday.
Apple's CEO Steve Jobs
said Monday he is taking a leave of absence but "will continue as CEO and be involved in major strategic decisions for the company." Apple shares fell almost 7% in Frankfurt trading Monday.
For the seventh straight week, the
Dow Jones Industrial Average
and the
S&P 500
ended to the upside, gaining 0.9% and 1.7%, respectively.
Nasdaq
jumped about 2% last week.
Premarket futures Tuesday were suggesting U.S. stocks would open flat. The stock market in the U.S. was closed Monday.
Asian stocks ended lower mostly higher Tuesday, while European shares at 5 a.m. were moving to the upside.
> > Bull or Bear? Vote in Our Poll
The poll closes at 9:15 a.m.
-- Written by Joseph Woelfel in New York.