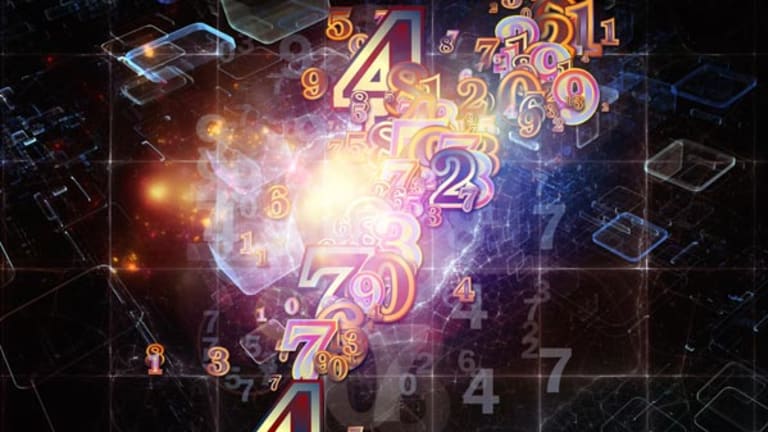 Bulls Go Shopping for Upside
<I>TheStreet's</I> latest Bull vs. Bear survey finds investors expect stocks to rise this week.
NEW YORK (
) -- As fears over the European debt crisis ease somewhat and after the holiday shopping season got off to an OK start, investors expect stocks to move higher this week, according to
TheStreet's
latest Bull vs. Bear survey.
As of 5 a.m. EST Monday, the poll finds survey-takers who were bullish on stocks tallying 278 votes, or 54.9%, of the 506 total votes cast. Bears came in with 161 votes, or 31.8%, while those neutral on stocks this week were at 67 votes, or 13.2%.
Poll participants expect the precious metals sector to lead gainers this week, followed by commercial banks and multiline retailers. Banks were forecast to lead decliners this week.
Research firm ShopperTrak reported over the weekend that shoppers spent just a little more than last year on Black Friday, the traditional start of the holiday shopping season.
Retail spending
rose 0.3% to $10.69 billion.
Meanwhile, a
survey conducted by the National Retail Foundation
found total spending over the Black Friday weekend reached an estimated $45 billion, up from $41.2 billion a year earlier.
Some retailers to watch as trading kicks off Monday are the giant discounters --
Wal-Mart
(WMT) - Get Walmart Inc. Report
and
Target
(TGT) - Get Target Corporation Report
-- and the No. 1 online shopping site
Amazon.com
(AMZN) - Get Amazon.com Inc. Report
.
Separately, Wal-Mart on Monday announced it had bid about $2 billion to buy 51% of
.
Over in Ireland, European Union governments on Sunday approved
an €85 billion ($113 billion) bailout deal
for the debt-strapped country to help it withstand the weight of its banking crisis. But fears persist that Portugal and even Spain could be hit next by the eurozone debt crisis.
Anxiety also remained high over the situation in the Koreas, where South Korea and the U.S. on Sunday launched large-scale joint naval drills. The drills followed last week's deadly artillery attack by North Korea on a South Korea island.
The upcoming week is also filled with economic data out of the U.S., particularly the release Friday of the government jobs report for November. The U.S. unemployment rate is expected to remain unchanged at 9.6%.
Stocks in the U.S. last week ended mixed
with the
Dow Jones Industrial Average
falling 1%, and the
S&P 500
declining 0.9%. The tech-heavy
Nasdaq
index rose 0.7%..
Premarket futures were suggesting U.S. stocks would open higher on Monday.
Asian stocks ended mixed Monday, while European shares at 5 a.m. were rising.
> > Bull or Bear? Vote in Our Poll
The poll closes at 9:15 a.m.
Here's a wrap-up of our other poll:
The
New York Times
ran a feature this week on the unintended uses that creative innovators are finding for Microsoft's new Kinect kinetic gaming device. Some artists, for example, discovered that the Kinect's body-motion detector is great for creating virtual brushstrokes.
Which is nice and all. But while
Microsoft
(MSFT) - Get Microsoft Corporation Report
technology innovation may be leading to all kinds of creative inspiration, the issue for Microsoft and the markets is the lack of value being created in the tech giant's shares.
Indeed, if the Kinect device were to sense motion while an investor was looking at the Microsoft stock price in recent years, the image on screen probably would show a person yawning. If the device were to attempt to sense the motion of an incarnation of Microsoft's share price itself, it would have trouble finding any motion to track.
Microsoft investor frustration received an outlet that was heard right at the very top of the tech giant's corner office suite during its recent annual shareholder day Webcast. Microsoft CEO Steve Ballmer and chairman
took questions from investors over the Internet, and much of the interrogation, in one form or another, was focused on the lack of pop in Microsoft shares.
Indeed, the recent Microsoft investor frustration about the lack of movement in Microsoft shares raised the question (which we put to investors):
If Ballmer and Gates are selling Microsoft shares in droves, should you be too?
The poll results show that there is a healthy component among the Microsoft shareholder base that is ready to wave the white flag with the tech giant's shares, though not specifically because of any of the insider selling done by Ballmer or Gates.
Approximately 27% of poll respondents said that lack of growth in Microsoft shares is the reason to sell the tech stock.
Roughly 11% of poll respondents said that Ballmer's first big sale of Microsoft stock since 2003 was a reason to ditch Microsoft shares.
>>Click here for full results and analysis of our Microsoft stock poll