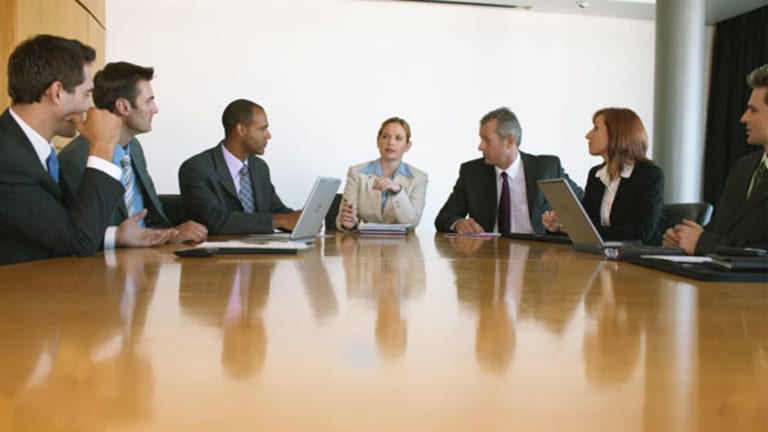 Building Wealth or Saving for Retirement While Preserving Values
Sustainable investing affords investors the option of aligning investment decisions with personal values through a variety of approaches.
Sustainable investing affords investors the option of aligning investment decisions with personal values through a variety of approaches.
When people invest in the stock market to build their wealth or save for retirement, they shouldn't have to sacrifice their values.
Sustainable investing affords investors the option of aligning investment decisions with personal values through a variety of approaches. And, while not new, the practice of SI is finally growing in popularity across both the mainstream and institutional investor bases.
With nearly $7 trillion invested in environmental, social and governance strategies in the U.S. alone, there are a number of notable catalysts responsible for driving this advancement.
For example, the 2008 global financial crisis exposed flaws in the internal and external governance of many businesses and brought to light the importance of strong and effective corporate governance.
BP's Deepwater Horizon spill in 2010 hurt investors who had put their money in energy stocks. Corrupt accounting practices at Enron and WorldCom, as well as the recent Volkswagen emissions debacle, each affected investors.
These events highlighted that irresponsible corporate behavior can have material financial consequences and are why more investors are evaluating companies' performance on ESG issues.
For those investors interested in SI, there are a variety of approaches available.
Investors who are more environmentally conscious may want to exclude companies from their portfolio that don't take active steps to reduce carbon emissions. Others, who are more concerned with governance factors, may want to invest in companies with a large percentage of independent directors on their boards.
Regardless of their motivation, investors don't want to give up on the reason that they entered the stock market in the first place: building their investments.
However, most of the approaches to SI discussed above are, to a certain extent, agnostic to risk and return characteristics of the resulting portfolio. To help enhance long-term growth, SI must also consider innovative strategies and approaches that not only integrate ESG information within the investment decision-making process but also focus on reducing portfolio risk.
To achieve this, investors should look to integrate specific ESG factors that have a significant impact on these different dimensions.
Through empirical analysis, global index provider STOXX, found the following factors to have a significant influence on risk: Carbon Disclosure Project emissions/energy reduction targets; percentage of independent board members; percentage of women on the board; policies against child labor; and golden-parachute agreements.
Although the first four factors were found to have a risk-reducing effect on stock price, the existence of a golden-parachute agreement was found to have the opposite effect.
For instance, research shows that if a company has a higher percentage of women on its board, there should be lower stock price volatility, because women are thought to be generally more risk-averse than men and consequently make less risky decisions. Similarly, companies that have a high number of independent directors on their boards may make more objective decisions, leading to lower stock price volatility.
But golden-parachute agreements protect directors and officers against discipline and limit liability of wrongdoing, making these executives less concerned about maximizing shareholder value.
So how can an investor do the research to know if a company has good ESG policies? It is a valid concern.
In the past, ESG investing was held back by the lack of good, measurable data.
However, with improved reporting and more sophisticated analytics, STOXX constructed indices that are able to capture the critical ESG information outlined above.
These recently launched indices -- the STOXX Global ESG Impact Index and the STOXX US ESG Impact Index -- give investors a way to invest in companies that score high on critical tests related to ESG policies. Based on a carefully selected set of well-known key performance indicators, these products take the guesswork out of investing in ESG strategies.
Recently licensed to FlexShares as the underlying indices for two exchange-traded funds, these index solutions allow investors to incorporate sustainable-investing values into their portfolios while also reducing certain risks.
Targeted ESG strategies that consider risk-return characteristics, when executed well allow investors to build their portfolios without sacrificing values.
This article is commentary by an independent contributor. At the time of publication, the author held no positions in the indices or stocks mentioned.
Rod Jones is managing director, North American head of business at STOXX in New York.