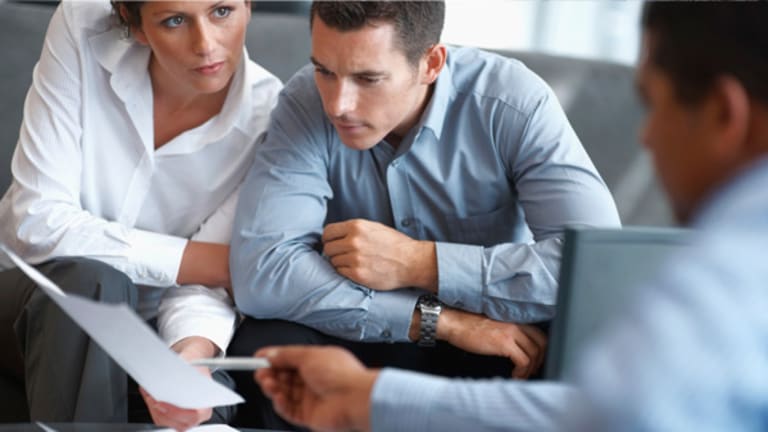 NEW YORK (TheStreet) -- Warren Buffett has been anything but shy when it comes to expressing his optimistic view towards the U.S. economy. Whether it is through newspapers, television interviews, or face-to-face interactions like his annual shareholder's meeting, the billionaire investor has remained unwavering in his bullish projections for years.
Adhering to the mantra that investors should, "be fearful when others are greedy, and be greedy when others are fearful," Buffett has continued to put his money were his mouth is, expanding the reach of his legendary investment empire, even as the market's outlook remains overcast.
Given his rosy comments, some may feel that Buffett is the epitome of a perma-bull. The fact is, however, that the Oracle of Omaha is not blind to the most pressing challenges facing the economy today. Construction, for example, is one industry that he has continually held reservations towards.
Buffett does not sugarcoat his disappointment in the industry, either. In recent months, the investor has boldly stated that the residential construction industry is not in a recession, but rather a depression. Though gloomy, he insists that the current state is not chronic. Rather, he feels that an eventual increase in household demand will be enough to sop up the excess supply that has been holding back the housing market's recovery.
To the investor, this turnaround is crucial for the U.S. economy's recovery. In an interview with
BloombergTV
, Buffett laid out his forecast for the domestic job market, explaining that employment will come back, "big time," when residential construction eventually regains footing.
With names like Acme Brick, Johns Manville, and Shaw listed under the
Berkshire Hathaway
umbrella, Buffett has long had direct exposure to the health of the U.S. housing industry. Buffett's real estate exposure expands beyond retailers, however; Berkshire's roster also includes manufactured housing giant, Clayton Homes.
This week, Buffett and his fans are likely smiling. Amidst the deluge of economic data seen over the past few days, we have witnessed some encouraging information regarding the heavily battered construction industry.
On Feb. 1, market watchers turned their attention to construction spending. According to the U.S. Department of Commerce's report, this index gained 1.5% in December, outpacing analyst forecasts. This marks the reading's fifth consecutive monthly increase. In addition, the
New York Times
reported that construction spending is sitting at its highest level in 20 months.
Even more encouraging is the fact that it is residential construction that appears to be spearheading the industry's improvement.
This news is certainly encouraging, but I do not feel that the recent batch of data is enough to definitively indicate a turnaround. While aggressive investors may be tempted to dive headlong into the homebuilders at this time, caution is still warranted here. As Buffett has stated, oversupply continues to plague this industry.
Any bet should be small and closely monitored. Real estate investment trusts continue to be the stronger housing-related bet. Conservative and aggressive investors alike can gain ample exposure to this corner of the sector using funds like the
iShares Dow Jones U.S. Real Estate Index Fund
(IYR) - Get iShares U.S. Real Estate ETF Report
and the
iShares Cohen & Steers Realty Majors Index Fund
(ICF) - Get iShares Cohen & Steers REIT ETF Report
.
What are your feelings on the housing market and construction industry's apparent recovery? Feel free to leave a comment below.
Written by Don Dion in Williamstown, Mass.
Readers Also Like:
>>The Facebook IPO Trade You Can Bank On Right Now
>>Exxon Is the Reason Natural Gas Can't Rise
At the time of publication, Dion Money Management owned the iShares Dow Jones U.S. Real Estate Index Fund.