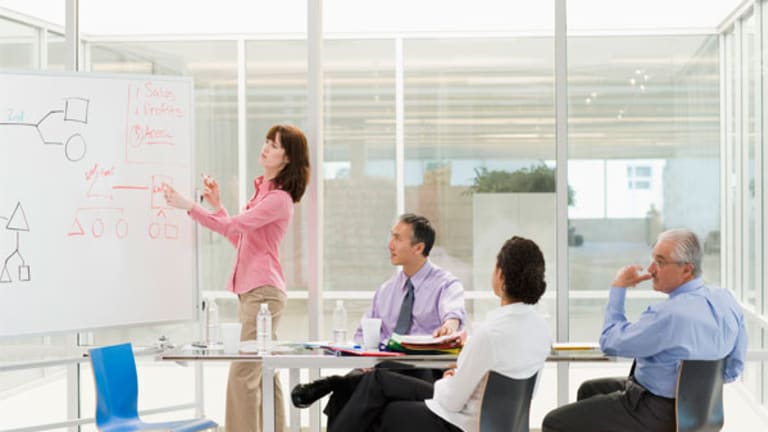 Buffett Is Betting Against Eric Schneiderman
The ultimate success of Warren Buffett's investment in Bank of America is dependent on the New York attorney general.
Author's Note and Update: The original version of this article stated that NY AG Eric Schneiderman opposed (and was pressured by the Obama administration to accept) a multi-state settlement regarding mortgage servicing practices on the specific grounds that it would release financial institutions from criminal liability.
This was an inference drawing on various sources reporting on the matter, but in hindsight, was unjustifiably specific ("broad liability" would have been a more fitting inference). I've amended or removed mentions of criminal liability and/or immunity from paragraphs 7,8, and 10 as, at the time, it was unfair to the parties criticized in the article. In February 2012, AG.NY.GOV detailed the "critical legal claims Attorney General Schneiderman fought to retain in a settlement," among them, "criminal claims."
NEW YORK (
) -- Is Warren Buffett banking on another round of bailouts?
Perhaps. But, if so, the next time banks get government help won't go down like it did last time.
Warren Buffett announced Thursday he will take a stake in Bank of America
, paying $5 billion for 50,000 cumulative preferred shares, each with a liquidation value of $100,000.
This investment has already raised red flags in the investment community, with the announcement coming days after
Bank of America CEO Brian Moynihan vehemently denied that the bank needed capital
. Also, the terms of the deal -- specifically the outsized dividend -- have led at least one prominent analyst to declare: "
There's no way the bank can make money.
"
So what exactly are
Bank of America
(BAC)
and Warren Buffett up to?
They're betting against New York Attorney General Eric Schneiderman.
Schneiderman is investigating the foreclosure practices of major banks
; opposing any mortgage/foreclosure settlement that gives banks immunity from further investigations.
In this sense, he's a lone wolf,
getting booted from multi-state mortgage-settlement talks
while
facing pressure from the Obama administration
.
The proposed settlement of $20 billion would protect mortgage servicers such Bank of America,
Wells Fargo
(WFC)
,
JPMorgan Chase
(JPM)
,
Citigroup
(C)
and
Ally Financial
from further mortgage investigations. For perspective, the proposed
settlement is less than a single year's Wall Street bonus pool
.
But, for now, Schneiderman is the thorn in everyone's side, posing a threat to Buffett's investments,
and the
very viability of too-big-to-fail banks
.
If you care to drop him words of encouragement, you can
use this online form
.
If you wish to send Buffett a note, you might have trouble reaching him --
he's busy organizing a fundraiser to benefit President Obama's re-election bid
.
-- Written by John DeFeo in New York City
Disclosure: TheStreet's editorial policy prohibits staff editors, reporters and analysts from holding positions in any individual stocks.