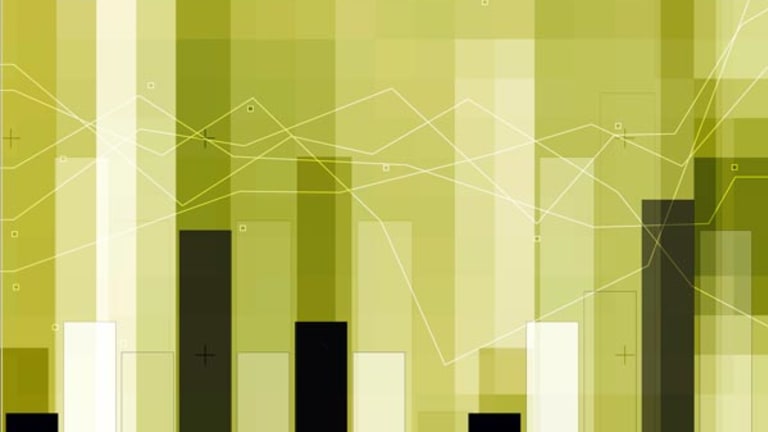 Publish date:
Buffett Fighting Fair in Cadbury Deal: Poll
Warren Buffett is acting appropriately in his role in Kraft's planned takeover of Cadbury, according to a poll of <I>TheStreet.com</I> readers.
Warren Buffett is acting appropriately in his role in Kraft's planned takeover of Cadbury, according to a poll of <I>TheStreet.com</I> readers.
NEW YORK (
) -- History often favors the tarnishing of squeaky-clean images -- Tiger Woods, most recently; crime-fighting, madam-frequenting Eliot Spitzer, more distantly; and take your pick in terms of historical world leaders -- but we may have gone too far in taking down the heroes of the world when we asked
TheStreet.com
readers last week: Has Warren Buffett (view
) been exerting undue influence in the current battle for
Cadbury
( CBY)?
Now, to be clear, we didn't invent the rumor.
Former
Goldman Sachs
(GS) - Get Report
banker and personal Warren Buffett and
Berkshire Hathaway
(BRK.B) - Get Report
dealmaker Byron Trott was reportedly involved in
Kraft's
( KFT) planned theft of the Cadbury Egg at a level which raised some eyebrows.
And why wouldn't the eyebrows go up when a Buffett personal banker is spotted in the vicinity of a deal centered on Kraft buying Cadbury. Berkshire Hathaway and Buffett own almost 10% of Kraft -- or more than $3.6 billion of the empire founded on mac-and-cheese (which may soon offer the stoner's dream version of vertical product integration, with mac-and-cheese serving as an appetizer to bars of chocolate).
What's more, over the course of 2009, Warren Buffett and Berkshire Hathaway have built up their first big stake in Chocolate War combatant
Nestle
(NSRGF)
, and as action in the Chocolate War heated up last week, there were reports that Nestle had come out from hiding as deep as Willy Wonka to work on a potential deal with Hershey to commit Grand Theft Cadbury right when Kraft thought it was a done deal.
Warren Buffett and Berkshire Hathaway own less than 1% of Nestle, or a comparatively measly $166 million, but Nestle is among the companies that have been the biggest recent bets made by the Berkshire portfolio.
And let's not forget, Buffett publicly warned Kraft to not overpay for Cadbury. So some legitimate questions -- or at least logical questions -- surfaced.
Would a bidding war between Hershey and Kraft force Kraft, which has been prudent so far in its offer, to pull out of the deal, thereby guaranteeing that it doesn't overbid, as Buffett warned them not to do. And if Hershey were to win the Chocolate War, aided by a needed capital infusion from Nestle, would the Hershey brands Nestle picks up in the process be doubly good for Buffett's shareholders?
Could it be a no-lose situation for Buffett and therefore, meddling -- or at least having his personal banker meddle -- a can't-resist opportunity?
It might also be relevant to recall that in one of the quips for which the Oracle of Omaha has become famous, Buffett once remarked that as long as he had a good game of bridge on a nightly basis, life in prison wouldn't be so bad. So maybe any risk of being questioned by federal regulators about meddling in M&A deals seemed minor to Buffett when he knew he could probably work out a deal to get Bill Gates' permission to join him every night for a minimum security matching of their beloved bridge wits.
On the other, more realistic, hand, the near 10% of Kraft that Buffett and Berkshire Hathaway own means that if Kraft gets the deal for Cadbury done at a fair price, that is the biggest payday that Berkshire shareholders can expect from all the potential outcomes in this candyland saga.
Also, anyone who has been subjected to the verses of Buffettology that find their way into print and all forms of media - the capital markets version of a belief system as niche yet pervasive as Scientology -- will remember that one central tenet of the Buffett investment philosophy is investing in companies that have solid management. And if that's the case, you would think Buffett invested in Kraft and Nestle because he has faith in their management teams to make the right decisions.
There were also a few developments last week that suggested Nestle had settled back behind its own candy counter and would not play a role in the final battle for Cadbury. The Nestle rumors were still flying last week, but they centered on a potential acquisition of high-end Swiss chocolate maker
Lindt & Spruengli
, a deal that Lindt vociferously denied.
Kraft was also busy last week offering European Union antitrust regulators remedies to ensure that a deal for Cadbury would not result in the price of a Cadbury Egg immediately becoming higher than an egg from the Romanovs' collection of Faberges. Though one of the reasons cited for Kraft's pre-emptive overture to assuage the antitrust regulators in Europe was its fears that Hershey and/or Nestle would step in and win Cadbury in the interim.
The Wall Street Journal
reported last Wednesday that Hershey was still leaning towards making an offer for Cadbury.
The notion of that offer being supported by Nestle and being subtly supported by Buffett is not likely, though, according to
TheStreet.com
survey takers.
Approximately 74% of our survey-takers said that Kraft and Nestle management are making all their own decisions.
As for the 26% of survey respondents who think that Warren Buffett and Berkshire Hathaway have been exerting undue influence in the Chocolate War, they may be the type that also believe Man never really landed on the moon and that the Great Pyramids of Egypt were really built by aliens. In any event, those 26% of respondents who believe nefarious intentions were emanating from squeaky-clean Warren Buffett will just have to satisfy their hunger to take down the world's heroes with Tiger Woods for the time being ... and maybe a relaxing game of bridge.
-- Reported by Eric Rosenbaum in New York.
RELATED STORIES:
>>The Berkshire Bump the Market is Missing
>> Is Warren Buffett Inspiring a Rail Bubble?
>> Rail Stocks: Which Will be the Caboose in 2010?
>>See our new stock quote page.
Follow TheStreet.com on
and become a fan on