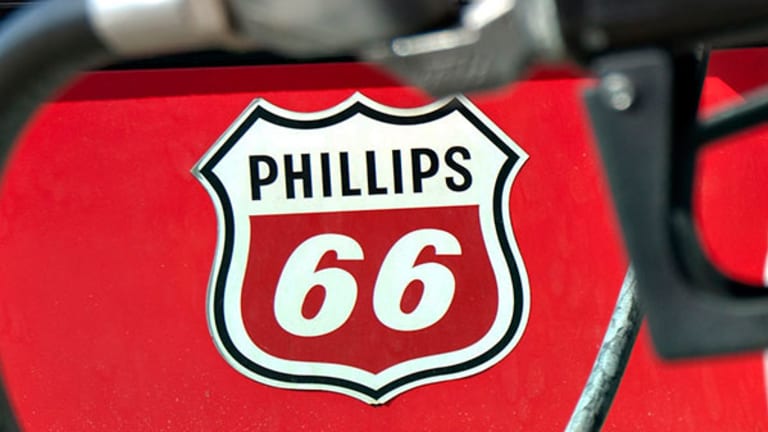 Buffett Does It Again: Phillips Repurchase Precedes Earnings Beat
Berkshire Hawthaway's bold investment gambit pays off handsomely, but there's still plenty of room on the upside.
Warren Buffett's Berkshire Hathaway (BRK.A) - Get Berkshire Hathaway Inc. Report mystified many investors this year when it took a 180-degree turn on Houston-based refiner Phillips 66 (PSX) - Get Phillips 66 Report  by selling and then repurchasing the stock within the span of a few months. On Friday, Phillips 66 released superb operating results that proved again that it never pays to bet against Buffett.
In the second quarter of 2015, Buffett traded 19 million shares of his Phillips 66 stock for Phillips Specialty Products, a Phillips 66 segment that makes flow-enhancing chemicals for pipelines.
Then in August 2015, Buffett dove right back, spending $4.48 billion on an 11% stake in Phillips 66. At the time, he re-bought the stock at a bargain. Luckily for you, Phillips 66 still trades at a relatively attractive trailing 12-month price-to-earnings (P/E) ratio of 11.6, compared to about 18 for the S&P 500. Here's why you should pick up shares of Phillips 66 now, before the energy sector rebounds and the stock's price rises along with it.
Through his actions, Buffett has given a huge vote of confidence to U.S.-based refiners such as Phillips 66 that can enhance profit margins from their close proximity to domestically produced crude, which is less expensive than Brent North Sea Crude.
Unlike oil majors such as Exxon Mobil or ConocoPhillips, Phillips 66 can reap high margins through value-added refining, an activity that benefits when feedstocks are cheaper.
Phillips 66 on Friday reported quarterly earnings that soared 34% year over year, thanks to refining profits that leaped 80%. The company posted $1.58 billion in earnings, or $2.90 per common share, which was up from $1.18 billion, or $2.09 a share, during the same quarter in the previous year.
Management also announced a $2 billion increase to the company's share repurchase program.
Phillips stock is now up more than 25% year to date, compared to a year-to-date gain of about 1% for the S&P 500 and a loss of 12.83% for the Energy Select Sector SPDR.
Amid today's bleak energy environment, a stellar operating report such as Phillips' is no small feat. Since their mid-summer highs of last year, oil prices are down about 60%. West Texas Intermediate stands at about $46 per barrel and Brent North Sea crude at $48 per barrel, an unexpected collapse in prices that has severely beaten down energy producers that were once thriving.
In a gloomy energy patch, PSX shines as a good buy now. On the flip side, here's a list of the world's most dangerous stocks. If you own any of them, dump them immediately.
John Persinos is editorial manager and investment analyst at Investing Daily. At the time of publication, the author held no positions in the stocks mentioned.