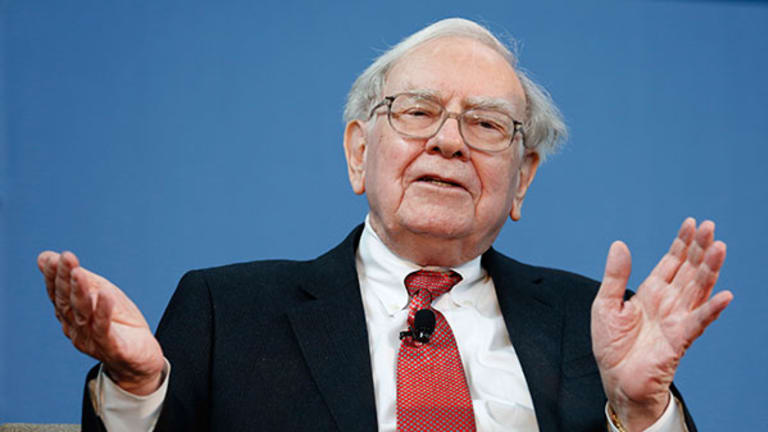 NEW YORK (TheStreet) -- Warren Buffett is hoping a recovery in oil prices will help bail him out of a bad year in auto insurance.
At least, that appears to be the strategy behind Buffett's recent $4.5 billion acquisition of a stake in oil refiner Phillips 66 (PSX) - Get Phillips 66 Report . Buffett's Berkshire Hathaway (BRK.A) - Get BRK.A Report (BRK.B) - Get Berkshire Hathaway Inc. Class B Report  is hoping a rebound in depressed oil prices will make up for the sharply lower profit at its Geico insurance unit. 
Ironically, it was the huge decline in oil prices that slammed Geico in the the first place. As gasoline prices plunged, more Americans took to the roads, resulting in more accidents and insurance claims.
Underwriting profit at Geico plummeted 87% to $53 million in the second quarter, while claim settlements jumped 21% to $4.7 billion. Buffett reported a $38 million underwriting loss across all insurance businesses, vs. a $411 million profit in the same period last year.
Problems at Geico have helped fuel a decline of more than 12% in Berkshire Hathaway's shares so far this year, its worst performance since 2008.
If oil prices start to recover, that could pump up results at Phillips, said Meyer Shields, an equity analyst with Keefe Bruyette & Woods.
"It seems we've kind of seen the worst of it with oil," Shields said in a phone interview. "Some of this will help offset issues they are facing with Geico."
The Phillips investment follows Buffett's recent $37.2 billion acquisiton ofPrecision Castparts (PCP) , a Portland, Ore.-based maker of aerospace and other industrial components, marking Berkshire's largest acquisition to date, even eclipsing its $26.5 billion purchase of railroad giant Burlington Northern in 2009.
Precision's performance is heavily tied to the energy market, largely in equipment manufacturing for oil and gas exploration, and accounting for $768 million, or 22% of total sales last year. Some analysts viewed Berkshire's acquisition of Precision partially as an investment on the likely rebound in oil and in energy equipment orders.
Geico is unlikely to turn things around anytime soon, making the Phillips investment key, Shields said. 
Buffett now has an 11% stake in Phillips, which generated $146.5 billion in revenue last year, vs. $20 billion in underwriting revenue at Geico. An 11% stake in Phillips for all of 2015 would have generated a return of $336 million.
"Earnings will continue to be under a little pressure and Geico probably won't rebound in the third quarter," Shields said. "I don't think you can turn it around that quickly."
Geico was hit particularly hard in the second quarter, as competing giants Progressive (PGR) - Get Progressive Corporation Report , Travelers (TRV) - Get Travelers Companies, Inc. Report  and Hartford (HIG) - Get Hartford Financial Services Group, Inc. (HIG) Report all posted banner numbers that helped buoy their shares, according to Shields.
Progressive shares jumped 4% after the company's July earnings call, with revenue up 9% to $10.4 billion. Travelers and Hartford shares spiked 2% and 3%, respectively, after the companies posted quarterly earnings in July.
This is not the first time Buffett has bought a stake in the energy market. He gobbled up $7 billion in shares of Houston-based oil giant ConocoPhillips (COP) - Get ConocoPhillips Report in 2008 before unloading his position, along with nearly $4 billion of Exxon Mobil (XOM) - Get Exxon Mobil Corporation Report stock, in January, after a nearly 50% slide in oil prices last year. 
"Buffett has a history of mistiming the oil market," said Greggory Warren, an equity analyst with Morningstar, in an interview. "Overall, as far as I'm concerned, anything is better than cash. You'd like to see anything that's generating better returns than what we're seeing on cash positions."