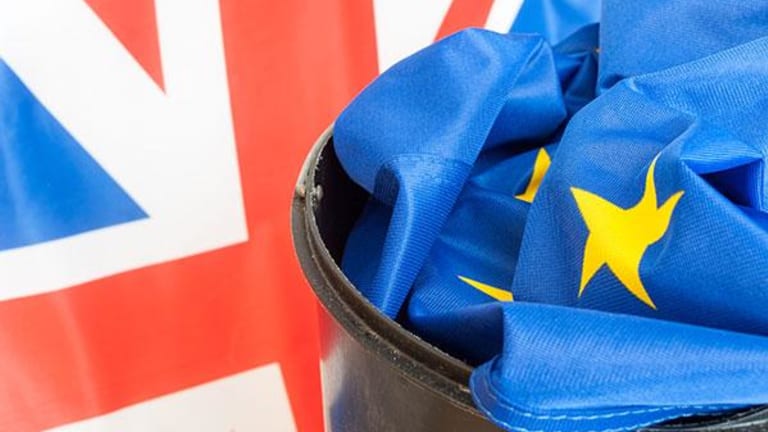 Brext Selloff Isn't Over: Lower Levels Still Likely
The Brexit selloff is still in the early stages. It's not yet time to get back into the markets.
We are likely going to see levels even lower than where we reside today post-Brexit before we begin the next bullish phase.
While the action over the last two trading days certainly resembles the sell-off seen in August of last year, such sell-offs are the exception and not the rule. The greater majority of the time we see bounces within decline phases, and I am going to expect to see at least one (see the "4" area on the chart) and, more preferably, two bounces (see "(b)" on the chart) within this larger degree correction.
Tonight, I have also included the larger degree iShares Russell 2000 Index pattern, which has been quite instructive. As you can see, we may develop competing heads and shoulders patterns if we fill in the "a-b-c" levels on this chart. Many may view this set up as a smaller heads and shoulders which can then target lower lows in the iShares Russell 2000, while my preference will be the larger inverted head-and- shoulders set-up this would create to support our pattern.
And, if we follow these patterns in the larger wave (see green "(2)") correction, it is still going to take months until the market is ready to break out, at which point we could see a potential 15%-plus rally. For this reason, I am in no rush to be getting aggressively long just yet. Patience is still the name of this game, and has kept us out of trouble.
See charts illustrating the wave counts on the S&P 500 and Russell 2000.
This article is commentary by an independent contributor. At the time of publication, the author held no positions in the stocks mentioned.