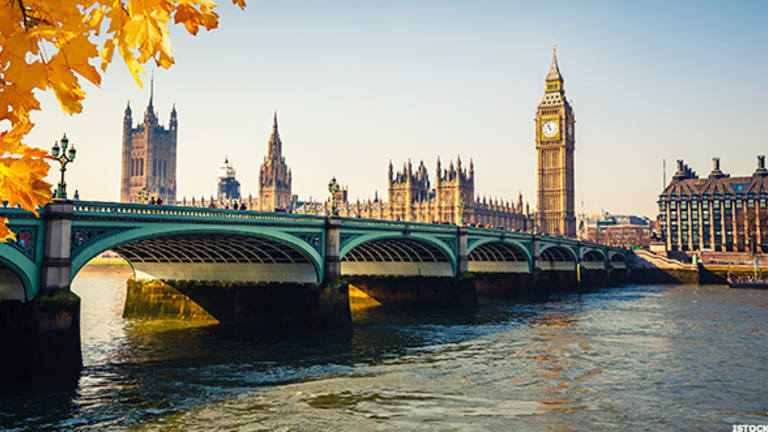 Publish date:
Brexit Vote Demolishes Value of London Office Reits
Mainland European peers look more promising in the medium-term, analysts say.
Mainland European peers look more promising in the medium-term, analysts say.
Once a darling of real-asset investors, the London property market is beginning to look like a less appealing prospect and the collection of real estate investment trusts focused on commercial property in the British capital are now among the most likely losers from the decision of U.K voters to leave the European Union.
Commercial property-focused REITs which have exposure to the central London office market are likely to be the hardest hit in the coming quarters, according to analysts at Jefferies. They named Derwent London (DWVYF) , British Land Company (BTLCY) , Great Portland Estates (GPEAF) and Workspace Group as those likely to suffer the most.
Jefferies believes the U.K.'s decision to leave the European Union could lead to an exodus of financial services companies and those in other sectors which are currently headquartered in the capital.
That would lead to oversupply and falling rents, according to Jefferies, and would have a knock-on effect on cash flow and returns to investors.
A Brexit from the European Union is beginning to look like the real estate equivalent of pouring salt onto an open wound, since the London residential market was already beginning to darken some time before the referendum.
In April, changes to property taxes took effect, with the government adding 3 percentage points to tax bands for those buying their second home. The move was designed to reduce competition between first-time home buyers and small-time landlords, who have exacerbated a squeeze on U.K. housing supplies and driven up prices.
However, it is expected to hit demand from wealthy buyers of prime London property given that the tax rate for residential units that are valued at more than £1.5 million will be equivalent to 15%, up from 12%.
In the commercial office market, rental demand and rental yields had remained healthy and supply low. 
But Credit Suisse analysts believe that REIT shares are now pricing in a 10% to 20% decline in commercial property values over the coming years. And they warn that even this may not be enough to offset the risks coming from a Brexit.
For those investors seeking a way to leverage any downturn in London office rents or an exodus from the British capital, analysts at Berenberg predict that commercial property markets in European capitals such as Paris and Frankfurt could be the net beneficiaries over the long term.
However, they add that they do not anticipate an immediate uplift in European commercial property markets given the two-year time frame that the U.K. will likely require to negotiate its exit from the EU.  
The Berenberg analysts single out Germany-focused Aroundtown Property and Alstria Office as clear long-term winners from Brexit. They said their shares are likely to offer double-digit upside over the next 12 months.
Berenberg also points toward French commercial property firm Unibail-Rodamco SE (UNBLF) as a possible long-term winner. The analysts rate those shares a buy, citing long-term growth prospects of the company and a potential upside of 17% for the shares over the next twelve months.