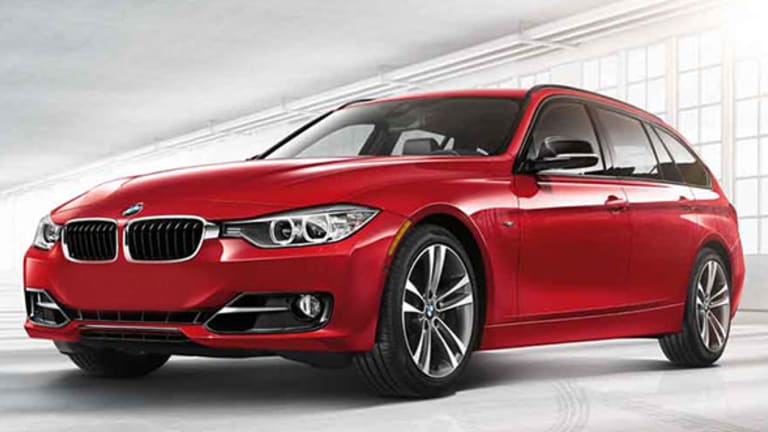 BMW and Ford Ride-Sharing Services Rethink Future of Car Ownership
Younger consumers in cities show interest in and demand personal transportation services.
Younger consumers in cities show interest in and demand personal transportation services.
NEW YORK (TheStreet) -- The growth of ride-sharing services like Uber and Lyft is spurring automakers to think deeply and creatively about the future of car ownership, especially in cities, and how they might be forced to adjust. 
Bayerische Motoren Werke -- BMW to most -- introduced DriveNow that lets subscribers pay for occasional use of company-owned BMWs in select cities. BMW said it's extending the program to its MINI line of automobiles. Ford (F) - Get Report, Toyota (TM) - Get Report and General Motors (GM) - Get Report are among the automakers that are experimenting with the concept.
BMW initiated DriveNow in 2011 in German cities, then later in London and San Francisco. The automaker said DriveNow has 450,000 users and is profitable.
DriveNow owns BMWs -- electric models in San Francisco -- which subscribers can locate via app, rent and then return to a space reserved for the company. The MINI plan will allow MINI owners to use the same app to rent and share the proceeds of the transaction with users. 
"The idea behind Airbnb, to offer up private property for wider usage, was the inspiration behind the idea of offering a car-sharing option for Mini," said Peter Schwarzenbauer, BMW's board member for the Mini brand, to Reuters.
Over the past five years, BMW shares have gained 74%, outpacing Germany's DAX stock market index, which gained 53%.
Roland Berger Strategy Consultants projected that the market for car-sharing services will grow between 30% and 35% per year until 2020. This will mean that the market is expected to be worth 7.3 billion euros ($8.2 billion) in 2020, with the most optimistic view placing its value at 10.8 billion euros ($12.1 billion). 
Younger, upscale consumers in congested cities increasingly tell surveyors that they find personal transportation convenient but don't want the hassles of costly insurance, scarce parking, vandalism and other impediments to ownership. 
Ford on Wednesday said it will test its "Peer-2-Peer Car Sharing" on Ford customers through November in six U.S. cities -- the California cities of Oakland, Berkeley, and San Francisco, Portland, Ore., Chicago, and Washington, D.C. -- and in London. Under this plan, Ford will invite 14,000 customers in the U.S. and 12,000 who financed their cars through Ford Credit to rent their cars to consumers, using software provided by Getaround, a start-up based on the West Coast. 
"Our vision today is to expand that same thinking using advanced technology and new business models, and addressing the mobility challenges people face around the world," said Bill Ford, the automaker's executive chairman and great grandson of its founder, Henry Ford. Ford shares have gained 44% over the past five years, compared with 72% for the Dow Jones Industrial Average. 
While many point to the cost efficiency of renting cars instead of owning them, others are skeptical, pointing to the affection that many have for their cars.
"I believe that the American love affair with cars is alive and well," said Scott Painter, chief executive of TrueCar (TRUE) - Get Report, the online digital car pricing service. "I think we can grow the pie. I don't think we will see a decline" in car sales.
This article is commentary by an independent contributor. At the time of publication, the author held no positions in the stocks mentioned.