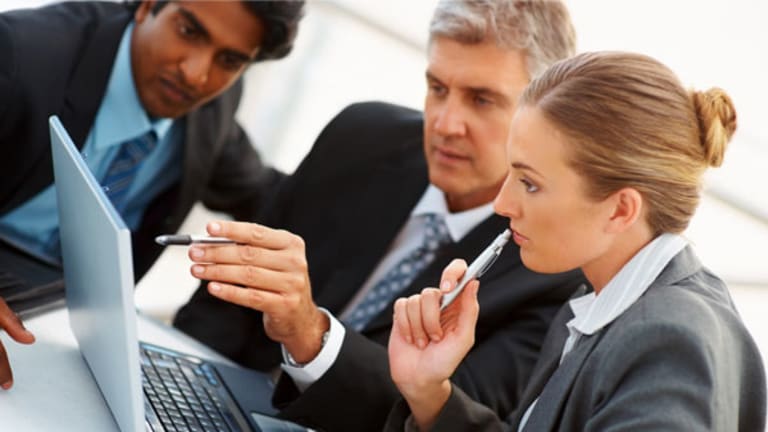 Blow Up the Classrooms: Think Online
Why do we have 19th century education when we have a 21st century network?
NEW YORK (
) -- For most of the last 20 years, I have covered education technology.
It has mainly been a story of unfulfilled promise. Each time new PCs came out, schools would rush to buy them, only to find that by the time the software was running and the teachers trained to use it, the machines were obsolete.
Small wonder that teachers have grown cynical about technology, even angry.
But the nature of technology has changed. Today's Internet is a lot more stable. Course materials, even video, can be loaded once and distributed widely. A school now needs just one fiber connection to the Internet -- the rest of the traffic can be done without wires. Kids can get the required client devices for as little as $200. Functional PCs can cost just $400, and terminal systems that are locked-down to the desk are super-cheap.
Time to Blow Up the Classrooms
For two decades I have been hearing the same mantra from teachers -- out with the sage on the stage, in with the guide at the side.
What teachers mean by this is that they have three main functions: presentation, tutoring and testing. With computers handling presentation and test, what's left is tutoring. The guide at the side.
That and discipline.
My college-age daughter complains that many kids come to school wild and remain disruptive throughout their school years. Everything they were supposed to learn in kindergarten goes unlearned and remains unlearned until these kids graduate to a life on the streets.
Fine. We won't blow up the kindergarten. Instead, focus that year on discipline, on gaining the self-discipline needed to learn everything else. Don't pass anyone on to the first grade until they graduate. Want to still be in kindergarten when you're 10? Mind your manners or you will be.
Beyond that, blow up the classrooms. Not literally. But transform the structure. Every kid has a device, every device is online, every lesson is online, along with presentation materials and games a-plenty.
Suddenly, you have a high-stimulus environment for a high-stimulus age. Instead of having everyone looking straight ahead at a limp stage show, they're each engaged in some way. The teacher has the time to work with small groups, or even one-on-one, finding the hook, the clue, the explanation that will get each kid over each hump they face in learning.
Do the same thing in college. Colleges should not be for teaching, for standing in the front of a room and trying to explain the same things once each quarter. They should be for research, for learning new things, and for leading students into the social groups that can become careers, rather than jobs.
Technology lets us do all this right now, but there is resistance on both the right and the left:
Parents want to control curriculum.
They want to decide what kids will learn, and what they won't learn. This is stupid, it is ignorant, it is dangerous to our economic competitiveness. We have to fight it.
Teachers want to control the process.
They see themselves as gatekeepers, and they see their roles threatened by technology. They also feel disrespected, by their students, by the parents, by society. This is fear. It's also Luddism. They need to either deal with the new model or find another line of work.
The biggest challenge here is not the technology, or the politics. It lies in understanding what today's Internet does. It not only enables lifelong learning, it requires it.
For people to truly earn a living in tomorrow's world, they have to do something a networked computer can't. They can either serve their fellow man, serve the machines, or use the machines to discover something new.
I know I've given y'all a lot to think about in a short space of words, and I know you have a lot of questions. So here's how I suggest you answer the questions.
Google
(GOOG)
them.
At the time of publication, the author had a position in GOOG
.
This article is commentary by an independent contributor, separate from TheStreet's regular news coverage.