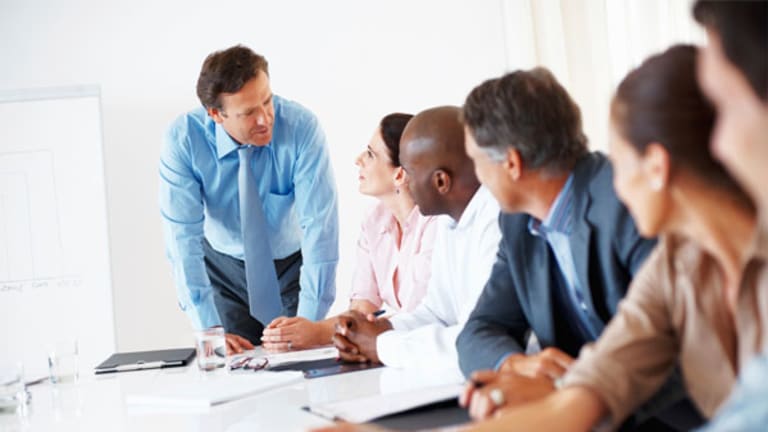 Blockbuster Creditors Should Call It Quits, Poll Says
Blockbuster is reportedly asking lenders for more money, but TheStreet readers say enough is enough.
NEW YORK (
) -- It's time to give up on
Blockbuster
undefined
, according to
TheStreet
readers.
The flailing movie rental retailer, which filed for bankruptcy protection in September of last year, is reportedly asking creditors led by billionaire
for another $200 to $250 million.
But investors have apparently had enough, and are in the mood to dish out some tough love to Blockbuster. Some 54.8% of voters in our weekly poll said creditors shouldn't lend the company any more money, while 45.2% are still hopeful that Blockbuster will be able to rebound with more cash.
Those who believe Blockbuster shouldn't be given any more help say the 28-day window it boasts for receiving new movies is a "gimmick" of "no real value."
One commenter said: "I believe Blockbuster's only asset at this juncture is its name 'Blockbuster,' and
it should seek a buyer willing to pay a fair price for this property, like Coinstar/Redbox, to re-establish that name as a prominent powerhouse in the entertainment business."
"I think that the average consumer wants no hassles," said another reader. "Blockbuster has changed so many things too often, it's no wonder they lost customer base and revenue this last quarter."
But those who support the movie giant says the 28-day window is a real advantage, the Blockbuster Express kiosks have a wider selection and the company has been ramping up its marketing. "I think it has a good chance of revival," one commenter said.
On Thursday, a judge granted the company a three-month extension to submit a restructuring plan. Blockbuster now has until March 21 to file its bankruptcy restructuring plan and until May 20 to solicit votes for that plan.
Blockbuster disclosed earlier in the week that it was also granted an additional three weeks from lenders to file a bankruptcy reorganization plan. It now has until Feb. 4 to file a plan that previously was due on Jan. 14.
Separately, shareholders are also seeking to replace the company's board of directors before the reorganization plan is submitted. The group has signed a request that was submitted to court to elect a new board.
"Shareholders have serious doubts on the competence and credibility of James W. Keyes (CEO) and the board of directors," according to a court filing.
The court also denied objections by landlords who opposed Blockbuster's process for shutting down its stores. The landlords had called the motion an attempt to gain "unilateral and virtually unrestricted" power to close its stores.
Blockbuster filed for bankruptcy protection in late September as it suffocated under nearly $1 billion in debt. Since then it has closed several hundred stores and is refocusing its attention on its digital offerings.
--Written by Jeanine Poggi in New York.
>To contact the writer of this article, click here:
Jeanine Poggi
.
>To follow the writer on Twitter, go to
.
>To submit a news tip, send an email to:
.