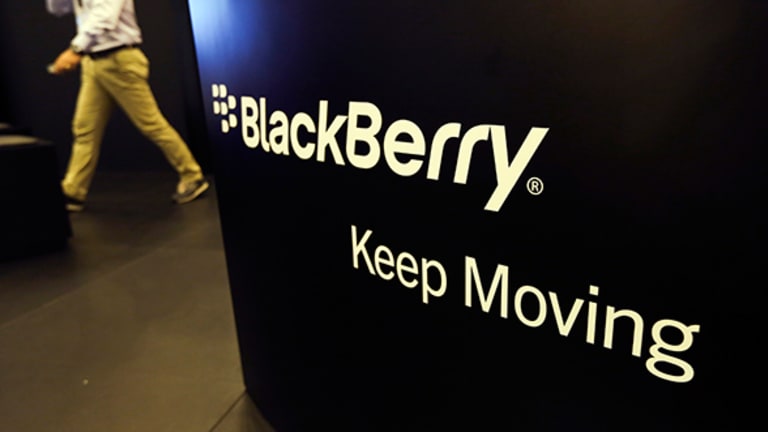 BlackBerry Still Has Potential Even After Facebook Breakup
The Canadian tech company may want to scrap its BB10 device and focus on its Priv smartphone, a premium product that can use the Facebook app.
BlackBerryundefined users who are Facebook junkies are grieving. The social media giant announced yesterday that it will discontinue its WhatsApp mobile messaging service for the BB10 at the end of 2016. Facebook will end support for BlackBerry's operating system.
It was the latest blow in a long string of losses for BlackBerry. 
But BlackBerry users shouldn't despair. Losing Facebook will not turn BlackBerry into a stinker of a company. In fact, looking at BlackBerry's plans for the future yields intriguing possibilities. 
To be sure, Facebook with its close to 2 billion active monthly users has revolutionized how we advertise and interact.
But BlackBerry's BB10 operating system has been dying on the vine. Few new apps had been developed for the system, even before Facebook made its announcement. The BB10 can't compete with Apple's iPhone or Samsung's Galaxy product lines.
The company may want to scrap the BB10, particularly because it has another product in its arsenal with more potential.
Late last year, BlackBerry unveiled its Priv smartphone. The most important thing about the Priv is that it's an Android device, so it can still use Facebook and all the other must-have apps on the market. And it's a premium product, with a full retail price around $700.
Last quarter, BlackBerry sold the Priv through only one wireless carrier, AT&T, for only one month. The company recognized revenue on the sale of 700,000 units. Now T-Mobile and Verizon, the world's largest carrier, are authorized to carry the Priv, opening up BlackBerry to millions more customers.
It's clear the Priv will never be another iPhone, but it could help BlackBerry stay competitive in the smartphone business. Analysts are have been paying more attention to BlackBerry, of late. 
Zacks Investment Research just upgraded BlackBerry from a "hold" to a "buy," citing strong revenue potential from the Priv. "BlackBerry performed exceedingly well in the third quarter of fiscal 2016, reporting sequential revenue increase for the first time after nine consecutive quarters of decline," Zacks analysts wrote.
BlackBerry shares have fallen more than 15% since the start of the year and currently hover around $7.70. But this could be a good opportunity to grab some shares at a discount price before the company rebounds. This is not a stock to give up on yet.
If you want to see a list of the absolute worst stocks you can own right now, I urge you to take a look at this report called 29 Dangerous Stocks: Sell Now! Inside, you'll see a full list of the market's most overvalued stocks, and learn the process you can use to keep avoiding them in the future. Click here now for a copy.
This article is commentary by an independent contributor. At the time of publication, the author held no positions in the stocks mentioned.