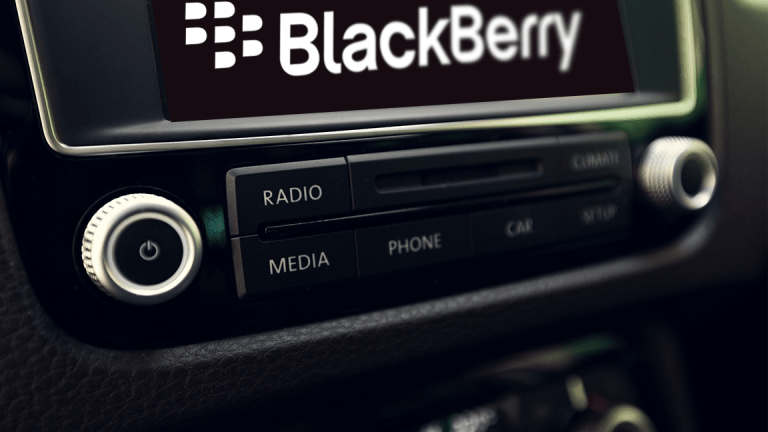 Blackberry's New Technology May Prevent Your Car From Being Hacked
Blackberry's new technology unveiled at the Detroit Auto Show on Monday will hopefully stop your car from being hacked.
Blackberry (BB) - Get Report continues to reassure investors that its push into the auto space is no joke. 
The former trackball smartphone maker unveiled new cybersecurity software dubbed Jarvis at the Detroit Auto Show on Monday. Offered on a pay-as-you-go-basis, automakers gain online access to Jarvis and can scan software for security threats. Evaluations can take place on new software and technology already inside of existing automobiles. Blackberry called out a new partnership with Jaguar-Land Rover as an early win. 
In the age of the connected car, preventing hacks of critical components is paramount. To that end, Blackberry looks to have scored a nice win with Jarvis. 
Blackberry's focus on software more broadly mostly explains why investors have sent the company's stock soaring 80% over the past two years. 
Adjusted third-quarter earnings came in at 3 cents a share, beating Wall Street estimates that called for a break-even quarter. The period was boosted by strength in business software and licensing sales. Intellectual property and licensing sales spiked 67% to $50 million reflecting BlackBerry's transition to being a play on software.
Blackberry CEO Chen told TheStreet in October that BlackBerry's transformation is largely complete, and more of a push into the connected life lays ahead. 
More of What's Trending on TheStreet: