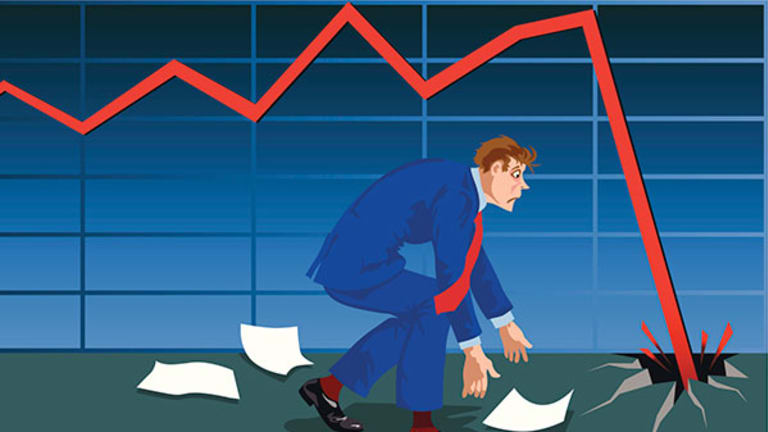 Take Our Poll: Will U.S. Stocks Close Higher Wednesday?
Chinese markets are reeling and the rest of the world is following suit. U.S. futures, however, are rebounding. Will U.S. stocks finish higher on Wednesday?
NEW YORK (TheStreet) -- Watching a stock market meltdown can be scary for investors. On Monday, the Dow Jones Industrial Average plunged 1,089 points early in the session, before recovering to close with a drop of almost 600 points. But stock futures in the U.S. on Wednesday are rebounding.
On Tuesday, stocks had another wild ride, with the DJIA closing down 1.3%.
Whether you're in the market for the short term or the long haul, the question remains the same: What should I do now?
The experts, of course, are all over the map. Some see Monday's selloff as a buying opportunity, while others think the worst is yet to come.
According to TheStreet's latest poll, 51% of respondents said the selloff Monday was a sign of something worse to come. And 65% of respondents viewed the markets rout as a buying opportunity. 
Where are markets headed Wednesday? Take our poll below and see how others are answering the question:
Stocks are down around the world -- is it going to get worse before it gets better? in Finance/Business Updates on LockerDome
With equities down, is it a good time to snap up quality stocks at a discount? in Finance/Business Updates on LockerDome
For more coverage of the markets:  
-- Why We're on the Road to a Deeper Pulverizing in the Markets
-- Tim Cook on Apple's China Results
-- How to Beat the Market During This Selloff
-- Black Monday: Rule 48 and Other Wall Street Safeguards
-- The Best Bargain Stocks to Buy During This Global Selloff