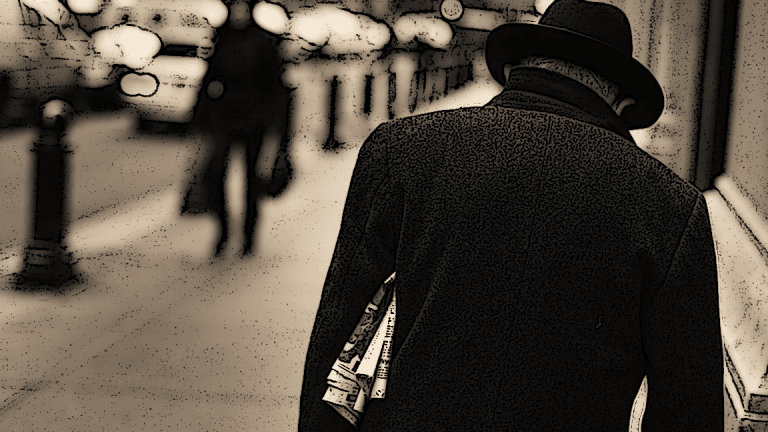 Facts of Black Monday 1987, the Worst Single Day In Stock Market History
On Oct. 19, 1987, or Black Monday, Wall Street changed not just in a physical way but in the metaphorical sense, as well, as new trading technologies and fail-safes presented themselves. But more on that later.
The financial markets have changed a lot since Oct. 19, 1987, or Black Monday when the Dow crashed more than 500 points and for a brief period the world geared up for the next Great Depression.
The assets traded, the technology and speed at which they trade and the number of participants in the markets has all changed dramatically. The financial world as a whole has grown to include more 60 exchanges and an uncountable number of dark pools and include a litany of new financial instruments have all presented themselves since 1987. Some to investors benefit and others to their detriment. 
The faces of Wall Street have also changed, though some remain the same. The companies, too, have changed.
As TheStreet continues its week-long coverage of Black Monday we give you a guide to the financial (and not-so-financial) world.
Dow Jones Industrial Average:
Close on Oct. 19, 1987: 1,738.74*
Close Oct. 18, 2017: 23,157.60 *CNN
Market P/E Ratio:
Aug. 25, 1987 (yr peak): *21.57
Oct. 19, 1987: 13.77
Oct. 18, 2017: 21.13 *NYT
Gallon of Gasoline:
1987: 90 cents per gallon, according to energy.gov.
2017: $2.49, according to GasBuddy.
Barrel of Crude:
1987: $18.44 per barrel
2017: $53.10 p/b
Familiar Faces from 1987:
Donald Trump:
1987:  In the 1980s Donald Trump was known as a successful real estate developer, casino owner and entrepreneur. In 1987 NewsWeek ran a cover story with the headline "A Billion-Dollar Empire and an Ego to Match." He famously told Larry King in 1987 "I don't want to be president."
2017: On January 20, 2017 Donald Trump was sworn in as the 45th President of the United States of America.
Nelson Peltz:
1987: In 1987 Nelson Peltz was hard at work at Triangle Industries building a packaging with international scale that he would eventually flip. In 1987 American Can Co. sold its packaging business to National Can Co. in a move orchestrate by Peltz. The CEO would sell the companies to France's Pechiney SA in 1988. Pechiney would eventually become Rexam SA which was acquire by Ball Corp. in 2016 for about $6 billion. As part the deal to sell Peltz acquired the Triangle name from Pechiney and the non-packaging operations for $225 million, according to the New York Times.
2017: These days Peltz is more or less doing the same thing but on a much larger scale. Instead of $1 billion deals like the $1.2 billion sale of Triangle Industries to Pechiney Peltz is going after whales like Procter & Gamble Co. , DowDupoint and General Electric Co. .
Warren Buffett:
1987
in 1987 Buffett's Berkshire Hathaway (BRK.A) - Get Berkshire Hathaway Inc. Class A Report had a gain of about 20% or $464 million, according to Buffett's annual letter in 1987. Keeping pace with the firms 23% gains over the 20-plus prior years.
Buffett attributed the success of the firm not only to the companies Berkshire had invested in but also in the managers the run those companies, though he joked "You have a right to question that second assertion. After all, CEOs seldom tell their shareholders that they have assembled  a bunch of turkeys to run things."
2017
In 2017 Buffett is still raking in the dough as holdings his in various companies including Apple Inc AAPL continue to gain in value. His current net worth sits around $77 billion.
Notable Dow components 1987:
*American Can is now part of Ball Corp. (BLL) - Get Ball Corporation Report
*Kodak filed for bankruptcy in 2012 selling assets and down-sizing operations. The company's current market cap sits at $257 million. In 1987 it carried a market cap close to $30 billion at its peak. The company shave about 30% of its value on Black Monday, accord in a report from the Wall Street Journal at the time.
IBM described in a NYTimes piece as the "bluest of the blue chips" fell $31, to $104 on Oct. 19, 1987. The company had a market cap of $71.1 billion and peaked in August of '87 at $176 per share. In 2017 IBM is down about 3% but has rebounded recently after stellar third quarter numbers. It's current market cap sits at $148.67 billion.
Notable IPOs 
Fastenal Corp. (FAST) - Get Fastenal Company Report : offered at $9 in August 1987.*
HealthCare Compare Corp. (HCCC): offered at $11 in May 1987.*
Charles Schwab Corp. (SCH): offered at $16.50 in September 1987.* In April of 1987 the firm completed the $280-million buyback of his discount brokerage firm from Bank of America Corp. .
Barclays PLC (BCS) - Get Barclays Plc Report Initial public offering of 5.375 million ADRs priced at $37, via Goldman Sachs. May 1987
Agouron Pharmaceuticals Inc. (AGPH) offered at $10 in March 1987.*
*Source: CNN Money
OTHER NOTABLE FACTS:
World Series Winner:
Minnesota Twins beat the St. Louis Cardinals (4-3). Starting pitch Frank Viola won the MVP award for the series.
Super Bowl:
Contest between Denver Broncos and New York Giants at the Rose Bowl in Pasadena, Calif. Ended 39-20 Giants. Phil Simms, now an announcer for NBC, won the MVP.
NBA Champion:
Los Angeles Lakers defeated the Boston Celtics (4-2). Earvin "Magic" Johnson won MVP for the series 
Originally published Oct. 19.