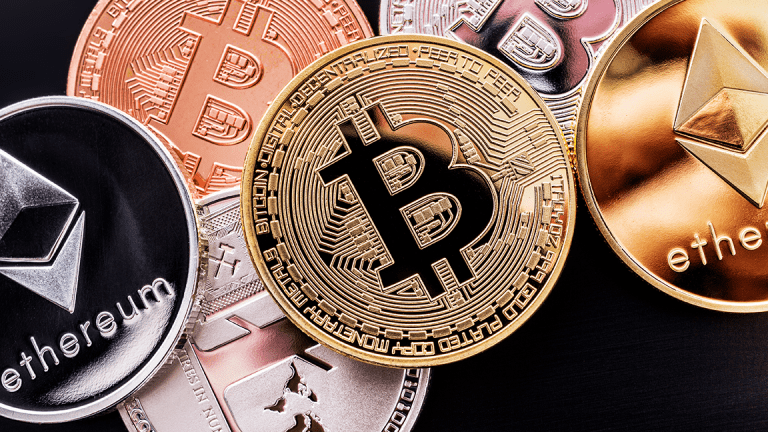 Bitcoin could get its groove back.
After at least a week spent stuck between $6,400 and $6,500, the original cryptocurrency spiked on Wednesday, jumping roughly $400 in 20 minutes before settling slightly lower around $6,600. Thursday morning peeled back some of those gains.
Despite the short-lived rally, there are several factors at play that could quickly set the stage for big movement in either direction in September and beyond. 
One of the biggest price drivers for Bitcoin for some time has been the lack of clarity surrounding regulation. Though individual governments have announced some rulings and established certain controls, by and large there is little consensus on what a full regulatory framework should look like.
Moreover, any announcements regarding regulation tend to cause spikes in prices. More recently, the industry has been considering monitoring itself in a bid to add transparency and confidence from institutional investors and governments.
On Monday, the newly formed Virtual Commodity Association, a self-regulatory body for crypto exchanges serving the United States, announced it would hold its first meeting in September. The group features some big names such as the Winklevoss twin-owned Gemini, Bitstamp, Bittrex and BitFlyer USA. The move is widely seen as positive, potentially helping the industry appear in a more favorable light in the eyes of the SEC. Moreover, it could help reduce the volatility that has kept most institutional investors on the sidelines.
The model has already proven that it's effective, according to cryptocurrency angel-investor Sharone Perlstein. "Self-regulation has been working in Europe for many years in asset management and other industries. Its success relies on the power of the self-regulatory body," Perlstein noted, adding that the body must determine the established protocols, standards, and consequences should a member fail to meet them.
The problem is that the rapid increase in the market's participant pool creates chaos in the market. Before any institutional investors jump in, "any [organization] in the crypto space must include audits from outside players," Perlstein said.
Successful self-regulation could be crucial in the coming months as the SEC continues to mull over several proposed bitcoin ETFs, starting with ProShares and ProShares Short on Thursday. Approval could be a sustaining factor in a Bitcoin rally.
Thus far, the SEC has remained hesitant to approve any proposal, but the sector showing it has matured could go a long way towards generating positive outcomes and sustained gains moving forward. Elsewhere in the world, regulations are well under way. In India, for instance, the government has announced that it will release detailed guidelines on cryptocurrency, another potential growth booster.
In the end, however, some believe that only self-regulation will help protect users from the rash of crypto fraud and vulnerabilities that have weighed on consumers' minds-and thus on prices as well.
Despite the occurrence of several high-profile, damaging hacking incidents, Patrick Kim, CEO and founder of blockchain cyber-security startup Sentinel Protocol, believes that the blockchain community will reject any centralized authority.
Instead, Kim believes that blockchain itself holds the answer, noting that "when it comes to security in particular, when an ecosystem collectively regulates itself, it functions better than a system regulated by a central authority. We can use the characteristics of blockchain technology -- token economics, data integrity, and auditability."
The SEC's decision on ETFs may be the first thing on most crypto investors' minds, but there are larger stakes, too. If the sector can find a way to properly regulate itself, the SEC may look more favorably upon it. And should the sector succeed in its efforts to self-regulate in tandem with getting SEC approval of ETF proposals, Bitcoin could see its first sustained rally of the year, potentially reversing the prevailing trend in prices while regaining ground lost during the first half of 2018.
The author holds stock in investment holding company, Leucadia, and remains a partner in an emerging technology marketing firm, Notability Partners. He holds no positions in cryptocurrencies nor in any companies that invest in them.