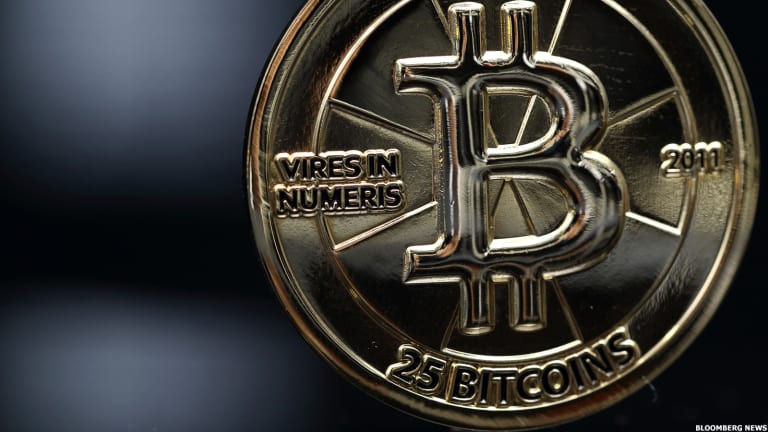 Bitcoin Rally Could Be Stalled by Philippine Regulation, Cost to Produce
Bitcoins are expensive to make, and each new Bitcoin is more difficult to create than the last.
The Bitcoin currency is continuing to rally, with the digital currency pushing past the $900 per coin milestone earlier Friday morning. 
BloombergTV's "Bloomberg Markets: Americas" was hosted by tech reporter Cory Johnson, who discussed the Bitcoin rally on Friday.
The jump in Bitcoin "has been attributed to destabilization of [the] global economy," Johnson explained. "This is being seen as a safe-store money. Now most of the trading of Bitcoin takes place in China. And so as the Chinese authorities have cracked down on the movement of capital overseas and other ways to move capital ... Bitcoin is increasingly being seen as a way store money and probably move money as well."
One thing that could impact Bitcoin's rise is that the Philippines is looking at rising trading there out of concern for money laundering, so there is talk of some kind of regulation from that government.
"We are concerned with potential money laundering and consumer protection. We are studying putting virtual currency operators under a more formal regulatory framework," Philippine Central Bank Deputy Governor Nestor Espenilla said, according to Bloomberg.
Bitcoins are expensive to make, and each new Bitcoin is more difficult to create than the last.
"So the result is this currency cannot be created forever," Johnson explained. "The price of creating this currency gets greater and greater. The power just to make Bitcoin is substantial, as with every new Bitcoin created. As a result you see that Bitcoin itself is limited in supply, and increasingly limited in supply, because it is so expensive to make."
What this results in is that scarcity value increasing even as consumption and use of Bitcoin goes up.
Going back to the positives and the recent rally, BloombergTV's David Gura asked Johnson how much of the rise is due to what is going on in the U.S. with the Fed hiking rates. Gura asked if the "safe-haven quality" of Bitcoin is returning.
"It's certainly open to speculation," Johnson responded. "When I look at the decrease in the value of gold that's concurrent with the rise of Bitcoin, I see this is not seen just as a reserve currency, particularly in places where you can acquire and trade gold. So I think there's more to it than that."