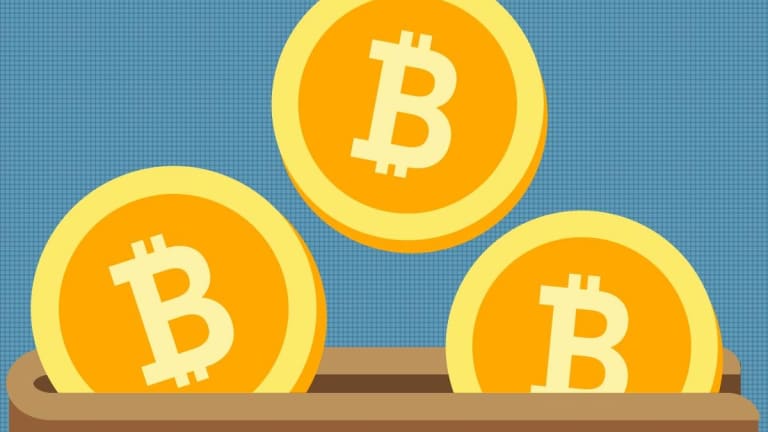 Bitcoin Prices Rise on 'Buy the Dip' Surge but Institutions Drag Feet
Less regulatory uncertainty and market sentiment drove Bitcoin prices higher in July but institutional investors remain sidelined, real-world adoption is still distant.
Welcome back.
Bitcoin staged a comeback in July on the wings of an unexpected buy-the-dip surge, optimistic market sentiment and anticipation of the first bitcoin exchange-traded fund by year-end. Cryptocurrency markets suffered steep losses in the first half of the year. Bitcoin prices dropped by more than 53% and the overall market cap of cryptocurrencies declined by as much as 59% in the same period.
However, there's a noticeable uptrend in the price of Bitcoin, other altcoins, and the general cryptocurrency market as bulls start to reassert their control over the market. Bitcoin is now trading up around $8,230.
One-time hedge fund billionaire Mike Novogratz is one of the most vocal evangelists of cryptocurrencies. In a recent interview with The Street he noted that institutional investors are slowly coming to the realization that blockchain is the future of the global economy.
In his words:
"Their first way of participating is going to be through venture-capital funds... The second step for them will be buying the coins and/or the ICOs themselves, but many of them are participating in the ICOs already through their venture investments."
It doesn't take much digging to uncover why Novogratz is optimistic about the prospects of cryptocurrencies. Novogratz -- who posted losses on an ill-timed bet on Brazilian assets and a Swiss franc vs. euro currency trade -- has regained a decent part of his fortune on an Ether bet that netted him $250 million in 2017.
One of the key drivers of the recent uptrend in Bitcoin is a sudden inflow of funds. The daily trading volume of digital assets has seen a consistent uptrend in the last couple of weeks. Outside of existing market makers, we might see institutional investors inching closer to cryptocurrencies in the remaining months of 2018.
The increasing interest of organizations could dramatically alter the global significance of crypto assets by year-end. Goldman Sachs launched a cryptocurrency trading desk and Intercontinental Exchange Inc., (ICE) - Get Intercontinental Exchange Inc. Report , the parent company of the New York Stock Exchange, plans to provide a cryptocurrency data feed in a partnership with Blockstream and publicly hinted at the possibility of launching a crypto futures desk of its own. 
The return of Bitcoin to its bullish ways has also triggered an increase in positive market sentiment for cryptocurrencies. The activity on Twitter, Facebook, and cryptocurrency-specific social trading site, eToro, suggest many of the casual speculators who bought the cryptocurrency at the height of its bull run last year exited the markets in the bear market in the first half of 2018. Now that most of the fickle Bitcoin investors have exited the markets, bulls are confident that Bitcoin can now enjoy a steady bull run backed by a large base of committed long-term investors.
Yossi Dayan, head of digital assets at wealth management firm Altshuler Shaham, observes that "a lot of the weaker hands that bought into BTC earlier in the year have been taken out, which is allowing for some good price action. This can continue. There is also some excitement regarding a potential ETF approval from the SEC. It might be somewhat premature considering the cautious stance the SEC has taken so far regarding crypto. An approval carries significant implications and it's not something the U.S. regulator is rushing into."
However, while cryptocurrencies appear to be gearing up for another bull run, Eterbank.com, a provider of cryptocurrency point of sales for retail and other "real world" uses, has pointed out that mass adoption of cryptocurrency will be difficult until people can use it to buy ordinary goods like a cup of coffee. Their solution, along with crypto-to-fiat apps Dether and Abra, provide point-of-sale mobile apps that accept cryptocurrency with the help of instant crypto-to-fiat conversion technology.
The instant conversion to U.S. dollars, yen, won, or euros eliminates the risk of changing valuation after purchase -- one of the chief complaints about Ethereum and EOS, upon which many applications are built.
The author holds stock in investment holding company, Leucadia, and remains a partner in an emerging technology fund. He holds no positions in cryptocurrencies or in any companies that invest in them.