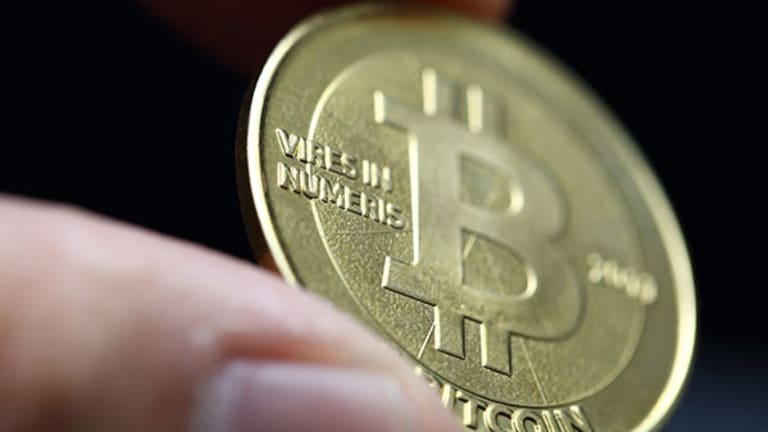 Bitcoin 'Here to Stay,' But Banks Could Disappear, Says FinTech Expert
We talked to financial-technology industry (FinTech) expert Frank Schwab on the future bitcoin and the growing FinTech industry.
Few feel the pulse of the new financial technology (FinTech) scene as Frank Schwab. As a founder of FinTech Forum in Germany, Schwab has an extensive knowledge of the rapidly evolving industry -- digital currency (bitcoin), banking apps, robo-advisors, mobile pay and other start-ups. We sat down with him to hear his thoughts on how this industry is shaping the world, and what might lie ahead.
TheStreet: How did you get interested in FinTech?
Frank Schwab: In 2012, I did come across Mambu, a Berlin-based FinTech start-up that develops a cloud-based core system for microloans. I found the IT architecture and the business model quite advanced. Later Samarth Shekhar introduced me into the FinTech activities in London and New York, and we decided to start FinTech Forum in Germany, a first of its kind event.
TheStreet: Many people are not yet aware of how FinTech is shaping our future, how do you think regular peoples' lives will be impacted?
Frank Schwab: People should not worry about FinTech. But FinTechs should worry a lot about people. If FinTech does it well, financial services will become much more invisible, convenient and cheaper and finally embedded in people's daily life -- without even thinking about it. The payment process of Uber is a good example. It just happens.
TheStreet: How do you think FinTech will impact the way banks operate?
Frank Schwab: Banks either react on, or they will disappear. Anyway, the consolidation of the banking industry accelerates as the behaviour of people changes. Some banks will benefit from [FinTech], some will be pushed to the back end, and some will disappear.
TheStreet: What radical change do you think FinTech will bring in the future?
Frank Schwab: Alternative banking services that do not involve banks will gain a significant share of the overall banking services market. Though we need to accept that this will take another 10-to-20 years.
TheStreet: What are your thoughts on bitcoin?
Frank Schwab: Bitcoin is the globally first relevant virtual currency that does not need banks and the banking system. It is a first of its kind. And: here to stay.
TheStreet: Would you consider investing in it?
Frank Schwab: In Bitcoin directly? Bitcoin is a (virtual) currency. I do not speculate in currencies, thus not in bitcoin, too. But I invest in companies dealing with the underlying technology, blockchain.
TheStreet: What are you negative about regarding the FinTech industry?
Frank Schwab: No negative thoughts at all. But it is a sad matter of fact that many early FinTech companies will die. This is not unique to the FinTech industry this is specific to all early industries.
TheStreet: What are you positive about regarding the FinTech industry?
Frank Schwab: There are huge opportunities for the ones who get it right -- from a user, technology and a business model point of view.
Christoffer De Geer is Marketing Manager at XBT Provider who provides bitcoin instruments on regulated exchanges. At the time of publication, the author had long positions in bitcoin.