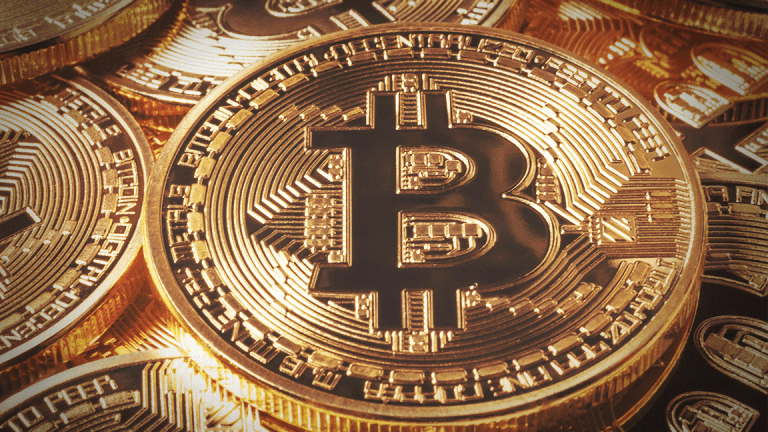 Bitcoin Futures Launch Reveals Huge Holes in Global Cryptocurrency Pricing
Bitcoin arbitrage is the hottest trade in the digital currency word, and futures contracts have given savvy traders a free ride to riskless profits.
Bitcoin arbitrage is the hottest trade in the digital currency word, and futures contracts have given savvy traders a free ride to riskless profits.
Investing in bitcoin is not without its flaws.
The launch of bitcoin futures on the Cboe late Sunday already has had some impact on the wild swings witnessed in global cryptocurrency markets of late. But the lack of a common benchmark and the ability to exploit differences in trading platforms around the world will make short-term price discovery difficult as the nascent market gathers billions in new flows each day.
The maiden futures contract, which settles for cash on Jan. 18, opened at a price of $15,460 and promptly fell $40  until prices rebounded to as high as $18,850, according to Cboe data. Prices then faded modestly to $17,800 by 10 am ET, with contract volume at just under 3,000, suggesting around $53 billion worth of value changing hands. Bitcoin prices in the cash market were also steady at $16,120 on Luxembourg's bitstamp exchange and have traded within a diminishing range over the past three sessions. 
The first hole, and most obvious one, in the global bitcoin landscape is the ability to lock-in a near 50% annualized return -- with little or no risk -- by purchasing actual bitcoins on bitstamp for $16,100 and selling a March futures contract on the Cboe for the current price of $18,050. A savvy investor with built-in access to both platforms would earn that gain in a matter of seconds, but it would by no means be their only option for exploiting price differentials.
A quick glance at the bitstamp platform in Luxembourg shows "spot" prices, in other words the cost of immediately purchasing a single bitcoin, at a $300 discount to the current spot price on Coinbase and a $244 discount to prices quoted on Gemini, the first exchange regulated for cryptocurrency trading and the reference point for contract settlement of the Cbpe futures.
The CME Group will launch its bitcoin futures contract on Dec. 18, with "several bitcoin exchanges and trading platforms" providing data for the reference point, according to its website, "including Bitstamp, GDAX, itBit and Kraken." 
Once again, a plugged-in trader with top infrastructure could spend hours exploiting that hefty differential -- which is around 15 times greater than the bid/offer spread on the bitstamp platform -- and book steady, riskless profits at the expense of one-way investors.
In fact, the differentials are even more striking on the localbitcoins platform, a Helsinki-based startup that links retail buyers and sellers in the larger digital currency marketplace.
Curiously, the first session of trading for the Cboe contract created what futures traders refer to as "contango," a condition in which longer-dated contracts trade at a discount to shorter-dated ones. In commodities markets, such as oil or wheat, this could indicate seasonal changes in demand. It would, however, have less logical relevance in a market that continues to print record high spot prices -- ballooning its total market value past $260 billion -- and where contracts are settled for cash, negating the need to capture or store the underlying commodity. 
The early-day inefficiencies are part of the reason that TheStreet's founder, Jim Cramer, has been been cautious about bitcoin's meteoric rise and the rush of individual investors to cash in on the digital age gold rush.
"No one's been able to tell me why (bitcoin) should go up or down," he said. "That's like playing cards."
Right now, it seems more like playing cards across different tables in living rooms all over the world. 
More of What's Trending on TheStreet: