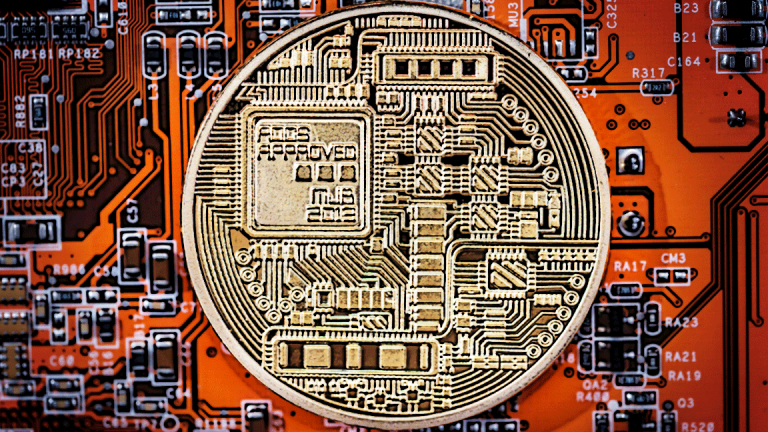 Bitcoin Is Garbage Just Like Jamie Dimon Says: $1.2 Billion Money Man
Bitcoin has been all over the map in September for a variety of reasons. But, one well-known money manager thinks the cryptocurrency is nothing more than a pile of trash.
Tocqueville's Chairman John Hathaway doesn't mince words when it comes to talking bitcoin.
When we asked about the cryptocurrency craze, Hathaway, manager of the $1.2 billion Tocqueville gold fund, simply said, "garbage."
"It's an absolute bubble -there's no question in my mind that it's in a bubble," he said on the sidelines of the precious metals summit in Beaver Creek, Colorado.
Since the start of the year, bitcoin has rallied over 300% and is currently trading over $3,800.
"Sure you can make money in bubbles any time, but you have to get out. Let's not forget that the total market value of these cryptocurrencies is $180 billion or so, maybe a little less now -- that's tiny compared to gold."
In a recent talk, Allianz' chief economic adviser, Mohamed El-Erian told TheStreet that the recent interest in the cryptocurrencies is taking away from a gold rally. Other experts have echoed the same concerns.
Hathaway thinks otherwise.
"The idea that cryptocurrencies have somehow diverted interest in gold is baloney, it's just not true."
El-Erian on Bitcoin.
This expert take on Bitcoin is brought to you by www.kitco.com.
More of What's Trending on TheStreet:
Editors' pick: Originally published Sept. 21.
This article is commentary by an independent contributor. At the time of publication, the author held TK positions in the stocks mentioned.