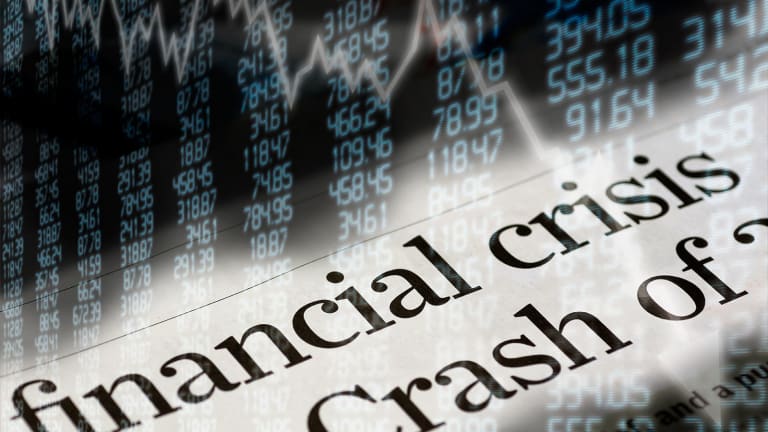 BIS Worries Over Emerging Markets Could Delay Fed Rate Hike
Bank of International Settlements has warned that emerging markets remain a big concern as China's worry deepens. In a global market turmoil, any hasty decision could trigger another financial crisis.
NEW YORK (TheStreet) -- It has been nine years since the Fed last raised its interest rates, but it could be longer yet before we get a rate hike. Besides a below-target inflation rate and a disappointing wage growth, the Fed may now have an additional concern: the worries highlighted in the Bank of International Settlements Quarterly Report.
The world's oldest international financial organisation, Bank of International Settlements (BIS), released its Quarterly Review on September 13 and confirmed how emerging markets remain the central focus in the current global economy. The report comes at a crucial time when the U.S. central bank's policy-setting committee will meet to decide about the direction of interest rates on September 16 and 17. The BIS report reflects worries that range from the weakening of China's economy to rising dollar debt levels of emerging markets. In addition to a strong dollar, all these could collectively mean big trouble for the global economy.
BIS believes that market turmoil and macroeconomic factors have driven investors to gauge back their hopes of near-term rate hikes. BIS had previously warned central banks that they were too much dependent on monetary policies and this was due to the absence of comprehensive and long-term structural reforms. The reports said that the markets were being driven by diverging monetary policies by central banks. While Bank of Japan and the European Central Bank kept their interest rates close to zero and also continued asset purchases program (to fuel the economy and maintain target inflation growth), the Fed and Bank of England, on the other hand, prepared market participants for an increase in interest rates.
According to the report, "Although the timing of the Federal Reserve's first move has become more uncertain, interest rate differentials between the United States and many other countries have remained wide, with important consequences for foreign exchange markets." The head of the BIS Monetary and Economic Department Claudio Borio said that the interest rates had been kept "extraordinarily low for exceptionally long" and financial markets have "worryingly come to depend on central banks' every word and deed." In its report, BIS warned investors not to expect the central banks to solve deep-rooted problems. The BIS chief economist pointed out, "It is unrealistic and dangerous to expect that monetary policy can cure all the global economy's ills."
As policymakers struggle to control events that highlight the worry over emerging markets, the report also added that the markets faced extreme volatility in addition to falling commodity prices, headed by oil. Due to falling commodity prices and strong dollar, commodity producers were also witnessing, "renewed depreciation of their exchange rates". The government bonds also showed yields that were not far from the troughs displaying signs that they may move slowly and moderately in the coming years. China's falling equity market and surprise move to depreciate renminbi already has jolted global markets but the volatility in China continues to spread in the form of risk across Asian markets.
The additional effect of the strong U.S. dollar further challenged emerging markets and weakened growth outlooks for commodity exporters and raised their dollar denominated debts. The concern of the rising dollar denominated debt also deepens since the international lending to emerging markets has slowed down, making repayments more difficult. Borio noted "a certain bifurcation in global liquidity, with credit to China, Russia and, to a lesser extent, Brazil being especially weak."
According to Hyun Song Shin, economic adviser and head of research at the BIS, borrowers of long maturities are "less vulnerable to runs" and the average maturity of international debt securities have been longer with the emerging market debt securities being 11 years. But he added that the economy still remains susceptible to repercussions "if U.S. dollar-denominated borrowing begins to unwind" and there are spillover effects. Besides, despite holding huge foreign exchange reserves and earning revenues in foreign currency, "the corporate sector itself may find itself short of financial resources and may cut investment and curtail operations, resulting in a slowdown of growth." Perhaps, something that is currently happening in emerging markets.
The report warns that emerging markets have been facing many financial weaknesses since 2008 crisis. "We are not seeing isolated tremors, but the release of pressure that has gradually accumulated over the years along major fault lines," said BIS chief economist Claudio Borio. While dollar debts for emerging markets have doubled since the Lehman crisis to $3 trillion, it may not be wrong to say that emerging markets remain a big concern for the Fed.
As monetary policy of the U.S. affects markets elsewhere, any interest rate hike at this time by the Fed may expose emerging markets to a huge risk that may not take much time to transform into a financial crisis.
Related stories:
This article is commentary by an independent contributor. At the time of publication, the author held no positions in the stocks mentioned.