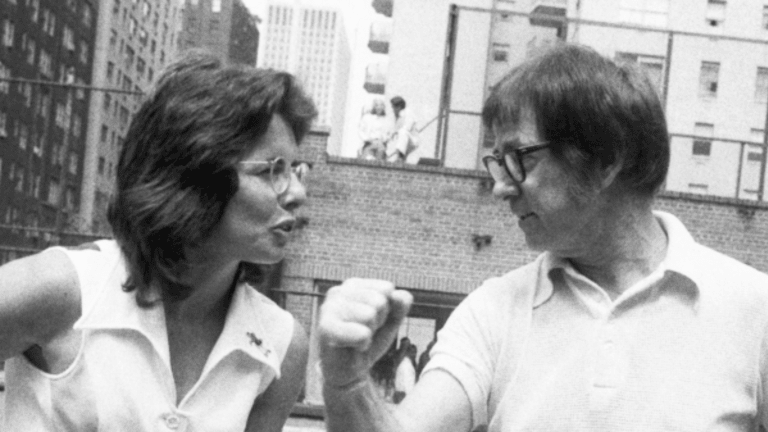 Billie Jean King Knows What's Wrong With Corporate America: Flashback Friday
Tennis legend Billie Jean King just gets it. In this Flashback Friday interview, King explains to TheStreet exactly what's wrong with Corporate America.
Billie Jean King is making some news this week. 
The tennis icon is out and about discussing her long-time friendship with singer Elton John. Her trending status on the internet reminded us of when TheStreet talked with her late last year. We learned that while King was a pioneer on the tennis court, she has also continued to be one off the court. 
Meanwhile, check out our recent interview with Nascar's Danica Patrick on the topic of workplace diversity. 
More of What's Trending on TheStreet:
This article was written by a staff member of TheStreet.