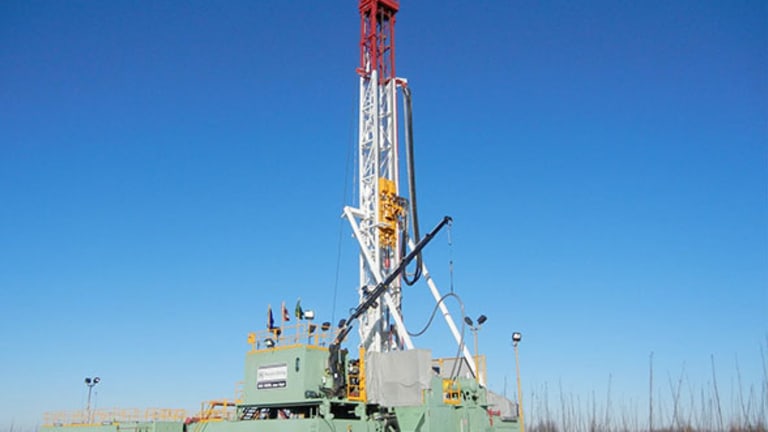 Big Funds Are Buying Spain's Energy Stocks and Maybe You Should, Too
Spain's revived energy sector is attracting big international funds, so individual investors might want to take a look as well.
MADRID (TheStreet) -- Spain's revived energy sector is attracting big international funds, so individual investors might want to take a look as well. The country's energy industry has been transformed during the past two years by the Spanish government's decision to reduce regulation and costs.
"The government succeeded in removing the deficit and converted the energy sector in one of the best performing of Spanish economy," says Alvaro Navarro, analyst at the consultant Intermoney. "Dividend yield of energy companies reached 4% in 2014, a much higher value than Spanish 10-year bond interest rate, currently at 1.7%."
This rebound clearly has been noticed by big international investors. Last year, European, Chinese, Saudi, Kuwaiti and especially U.S. funds poured $5.5 billion into Spanish energy companies. Not surprisingly, they took into special account renewable energy projects, that according to Navarro represent around 30% of the whole energy sector.
Last October, Kohlberg Kravis Roberts (KKR) acquired one-third of renewable energy assets of Spanish energy giant Acciona (ACXIF) for $441.6 million. In June 2011, the U.S. fund teamed up with German insurance company Munich RE to buy 49% of solar energy producer T-Solar.
And early this year, U. S. Global Infrastructure Investors  spent $333.5 million to buy 24.4% of Saeta, the renewable energy division of building company ACS, with the aim of turning it into a publicly traded company. Last August, it also raised its stake in privately held Compania Logistica de Hidrocarburos up to 15%.
Individual investors, meanwhile, should consider individual stocks in this sector, says Navarro, of Intermoney--"especially picking those of integrated companies, i.e. both generating and distributing gas as well as electricity such as Iberdrola (IBDRY) or Gas Natural (EGAS). They are currently cheaper than those of companies working only in one of these divisions."
Exchange-traded funds also invest in the oil and electricity sector, but Navarro says "direct investment in companies' stocks seems to be the best option."
The big funds are channeling their money towards consolidated projects, which far less risky than greenfield investments, says Alberto Martin, head of energy and natural resources at KPMG Spain. Above all, the economic recovery is turning Spain into a country where doing business is overall safer, Martin says.
"The new legal framework strongly reduced regulatory risk, making energy companies more profitable"' he explains.
Spain is also taking advantage from the decline of oil price in international markets.
"When it comes to oil, Spain is one of the most import-depending countries of the European Union. It buys almost 100% of the oil it consumes, so plunging prices are greatly beneficial", argues Alvaro Mazarrasa, chief of the Spanish oil product operators association, AOP.
According to the data that the national Secretary of State for commerce published recently, in the first quarter of 2015 Spain saved 5.1 billion euros in crude import thanks to cheaper prices.
"If this trend will not vary in the next months and dollar-euro exchange rates will stabilize savings could reach 1% of GDP," says Mazarrasa. "This would definitely boost the economy."