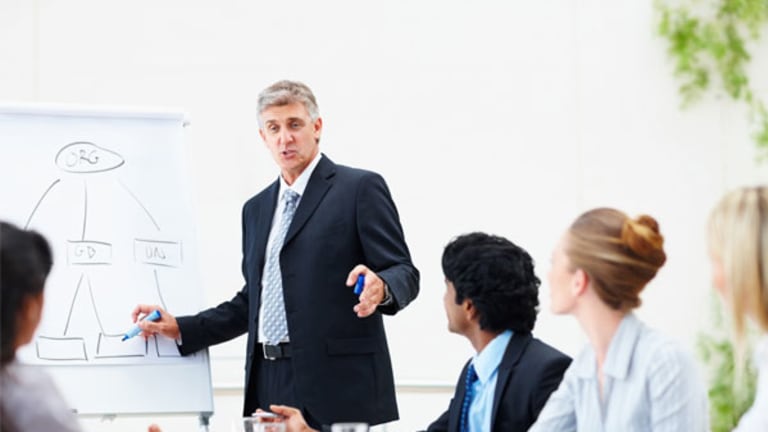 NEW YORK (
) -- Whether you credit the taxpayer bailout or believe that top banks never needed one, this
exclusive analysis by TheStreet
shows that the biggest U.S. banks are more profitable now than last year.
As we head into the third-quarter earnings season, with high expectations for company profits, this review of the second-quarter financials sets the stage:
JPMorgan
(JPM) - Get JPMorgan Chase & Co. (JPM) Report
produced $2.7 billion in earnings in the last quarter compared with $2 billion the year before.
Citigroup
(C) - Get Citigroup Inc. Report
nearly doubled earnings in the second quarter to $4.3 billion from $2.3 billion a year earlier.
Goldman Sachs'
(GS) - Get Goldman Sachs Group, Inc. (GS) Report
second-quarter profit jumped to $3.4 billion from $2.1 billion in the same period of 2008.
The only laggard is
Bank of America
(BAC) - Get Bank of America Corp Report
, whose profit slipped to $3.2 billion in the second quarter from $3.4 billion the year before.
In one of those great historical ironies,
trading has emerged as an outsize component of bank earnings
after the wreckage in the markets caused in no small measure by the big banks themselves.
Meanwhile,
Regional banks listed in the
S&P 500
are expected to post a cumulative net loss of $1.23 billion for the third quarter vs. an equivalent profit of $1.45 billion in the year-earlier period, according to Thomson Reuters.
The index holds the largest regional banks including
Comerica
(CMA) - Get Comerica Incorporated Report
,
Fifth Third Bancorp
(FITB) - Get Fifth Third Bancorp Report
and
KeyCorp
(KEY) - Get KeyCorp (KEY) Report
, among others.
If President Obama is serious about shifting power away from big banks to prevent a repeat of the past year, then he better get busy.
--Written by Glenn Hall in New York.
Glenn Hall is the New York-based Editor in Chief of
TheStreet.com
. Previously, he served as deputy editor and chief innovation officer at
The Orange County Register
and as a news manager at
Bloomberg News
in Frankfurt, Amsterdam and Washington, D.C. As a reporter, he covered business and financial markets, worked in both print and television in the U.S. and Europe, and conducted in-depth investigative coverage at
The Journal-Gazette
in Fort Wayne, Ind. His work also has been published in a variety of newspapers including
The Wall Street Journal
,
The New York Times
and
International Herald Tribune
. Hall received a bachelor's degree in journalism and political science from The Ohio State University and a certificate in project and program management from Boston University.