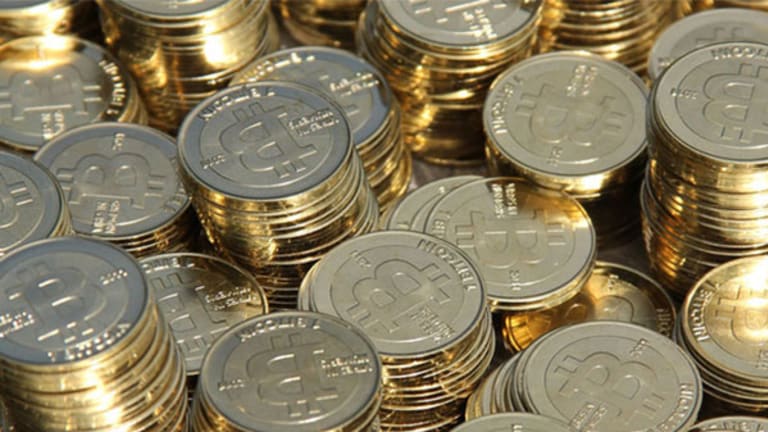 BetCoin Ups the Ante for Bitcoin Gaming
Even as Amazon reduces overall costs for Betcoin, the high-payout dice platform is ramping up its security measures and optimizing returns on investment for Skype investor Massive Luck.
NEW YORK (TheStreet) -- One of Skype's earliest investors has achieved millions of dollars in cost savings on its Bitcoin gaming platform, since its foray into cloud gaming and its ensuing partnership with Amazon (AMZN) - Get Free Report.
Massive Luck Investments, a technology-investment holding group based in Hong Kong, has been able to save hundreds of thousands of dollars by slashing 75% of costs involved in managing operating servers to run its high-payout dice platform, BetCoin, which includes exclusive games such as BetCoin Dice, BetCoin Circle and BetCoin Prize.
The investment outfit partnered with Amazon Web Services a year ago to leverage the cloud computing services of the Seattle-based e-commerce giant for building, distributing, scaling and monetizing its suite of million-dollar games.
"Amazon has brought our costs down to a minimum. Its software offers the most value for every dollar spent," Wayne Barclay, chief technology officer at BetCoin told TheStreet in an interview from Hong Kong.
The practice of using the cloud has caught the attention of Bitcoin casinos that are exploring how they can leverage emerging gaming technologies to become positive disruptive players in a rapidly growing $6 billion online gaming market.
The acceptance of Bitcoin by large companies such as Overstock.com (OSTK) - Get Free Report, Zynga (ZNGA) - Get Free Report and Dish (DISH) - Get Free Report has helped raise the virtual currencies value from a paltry 30 cents in 2011 to a steady $600. Dell (DELL) - Get Free Report is the latest to pilot Bitcoins as a purchase option.
This momentum is offset by a spate of cybersecurity risks that casinos and gaming companies have been facing. These include account security issues, customer protection concerns and threats from hackers and gaming network competitors.
To combat those hurdles, BetCoin has partnered with Imperva (IMPV) - Get Free Report, a data traffic security provider based in Redwood Shores, Calif. Imperva protects BetCoin from network-level distributed denial of service (DDOS) attacks initiated by hackers or unscrupulous competitors to steal information or sabotage a site.
When DDOS attacks occur, multiple compromised systems are used to target a single system. These systems are usually infected with a Trojan horse.
"Imperva is very important to us as these DDOS attacks are precisely what it protects us from," BetCoin's Barclay said. "Our attackers spend several thousands of dollars every time they make an attempt on us. Our industry is like the wild West. If [our attackers] can't steal from us, they'd rather we be offline."
Each game played on the BetCoin Entertainment Network is independently verifiable. The network uses SHA256 and SHA512 encrypted hashes to minimize the odds of manipulations and ensure randomness in the game outcomes.
These extensive security measures against internal and external attacks are not surprising when you factor in BetCoin's competitive gaming facility and its popularity as a unique platform, which features the largest instant Bitcoin payouts in the world. Bettors are able to get high returns for very low bets. For example, players can net the equivalent of up to $1 million from a $15 wager. What's more, they can win several thousands of Bitcoins -- a seven-figure haul in U.S. dollars -- on a single bet.
Although BetCoin's Asian market is its biggest, it has garnered immense success with its European, North American and South American customers. Its strategy to strengthen its footprint in the Americas includes a new suite of high-definition Westerner-friendly games that will have mass appeal among tech-savvy yuppies.
"Over the next six months, we're moving to multiplayer games, especially in North America, where almost everyone has broadband access," Barclay said.
The company is currently conceptualizing and developing these one-of-a-kind games, which are expected to launch during the second quarter of 2015. Comparable with Betcoin Circle and Betcoin Dice, these games will carry original animations that combine simplicity, elegance and entertainment. Names for these games are yet to be decided.
The trend of multiplayer games has already gained momentum on Facebook (FB) - Get Free Report, which recently partnered with kart-racing gaming app Angry Birds Go! v1.4.0. BetCoin aims to cash in on this growing heat wave through disruptive innovations in the form of a multiplayer facility that will let several gamblers bet against one another.
As a measure to organically expand its customer base, BetCoin will likely move into the business-to-business space. This will involve investing a lot more in its marketing operations this year and reaching out to its sister businesses in the retail industry, with an offer to swap Bitcoins for U.S. dollars, euros and Chinese yuan.
While BetCoin won't go public anytime soon, it proposes to offer dividends and profits to its customers by placing their virtual currencies in bankrolls, which it will oversee. This strategy is expected to optimize returns on investment for Massive Luck and improve BetCoin's top-lines -- a best-of-both-worlds scenario for the online casino, when its costs are already taken care of by Amazon.
This article is commentary by an independent contributor, separate from TheStreet's regular news coverage.
At the time of publication, the author held no positions in any of the stocks mentioned, although positions may change at any time.