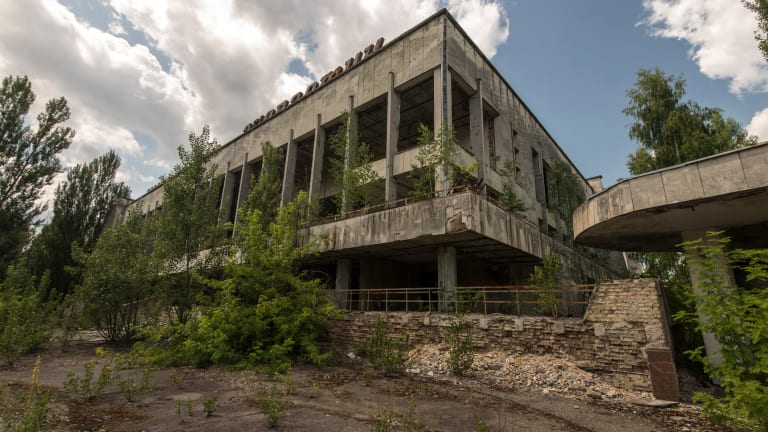 5 Best Stocks To Own During a Market Meltdown
Turmoil in the stock market continued into Thursday. TheStreet's top editors take a look at several stocks you may want to put on your shopping list.
Turmoil in the stock market continued into Thursday. TheStreet's top editors take a look at several stocks you may want to put on your shopping list.
New day. New bout of turmoil for the stock market. 
At one point in Thursday's trading session, the Dow Jones Industrial Average was down more than 2,000 points from its Jan. 26 high. Ouch. 
TheStreet's top minds have scoured their beats to find companies that have solid growth prospects, and whose stock could prosper as a result (even in these volatile market conditions).
AAR Corp.
TheStreet's industrial editor Greg Morcroft points out that aviation aftermarket services company AAR Corp. (AIR) - Get Report  has managed to fly above market turbulence this week. On Thursday, the stock really soared past the market, adding as much as 11% and climbing to within 10% of its 52-week high. Also Thursday, Cannacord Genuity upgraded the stock to buy from hold, with a $48 price target. The analysts say recent meetings with management show a company focused on cutting costs and boosting cash flow and returns, ideally leading to a payday for shareholders.
Amazon
Propelled by the genius of Jeff Bezos, Amazon (AMZN) - Get Report continues to fire on all cylinders says TheStreet's tech editor Nelson Wang. That momentum has vaulted Bezos to the title of world's wealthiest person in a relatively short period of time. With Amazon's "three pillars" of e-commerce, Prime membership and cloud computing continuing to grow at astonishingly fast rates, particularly given how large each business already is, the tech giant is free to experiment and invest in a host of other nascent technologies and services.
It's also able, of course, to make transformative and opportunistic acquisitions such as its $13.7-billion deal for organic grocer Whole Foods, which it's already starting to integrate into its e-commerce network. Just prior to Amazon's blowout earnings report last week, Jim Cramer said he could see Amazon shares galloping towards $1,500. The only major risk for Amazon is that it gets too big and dominant, and regulators, perhaps starting in Europe, start to put limits on its growth (and oh yeah, President Trump isn't a fan, so that doesn't help matters, either).
Nordstrom
With luxury retail back in vogue, the plush department store chain Nordstrom, Inc. (JWN) - Get Report is a solid play thinks retail editor Michelle Lodge. "The company has invested in its retail proposition and taken sound strategic decisions, like the diversification into off-price and the development of an omnichannel plan," Neil Saunders, managing director of GlobalData Retail, told TheStreet.
Last month, the Action Alerts Plus holding reported net sales growth of 2.5% and an increase in comparable sales of 1.2% for the nine weeks ending on Dec. 30, 2017. The popularity of the 117-year-old Nordstrom stems also from its legendary customer service and focus on differentiation in fashion, top brands and private labels that draw and retain customers at both premium and off-price (Nordstrom Rack) stores and online. Add to that mix, a 3% dividend yield, and that could leave investors on an up note.
Boeing
Boeing Co. (BA) - Get Report stock may be down on Thursday, but the world's largest aerospace company could fly even higher suggests TheStreet's industrial reporter Anders Keitz. The Chicago-based company reported a blowout quarter at the end of January and looks to be acquisitive, starting deal talks with its Brazilian counterpart Embraer SA (ERJ) - Get Report and Woodward Inc. (WWD) - Get Report . Investing expert Marc Chaikin of Chaikin Analytics told TheStreet founder Jim Cramer that he has been looking for a pullback to buy the stock. Shares, which were trading around $340, could soar to $400, Cramer said following the quarterly results.
Walmart
Walmart (WMT) - Get Report is the quintessential play in this volatile market, thinks yours truly. The company's sales and profits are back on track under new CEO Doug McMillon. Under McMillon's watch, Walmart has lowered prices to drive traffic and has expanded the number of products it sells online. A few down days on the Dow is unlikely to disrupt these trends.
A 2% dividend yield and the likelihood of another big acquisition in 2018 just adds to the positive Walmart story. Bonus: McMillion impressed in a recent interview with TheStreet.
May want to check out T-Mobile (TMUS) - Get Report, too. Here is what T-Mobile CEO John Legere just told TheStreet.