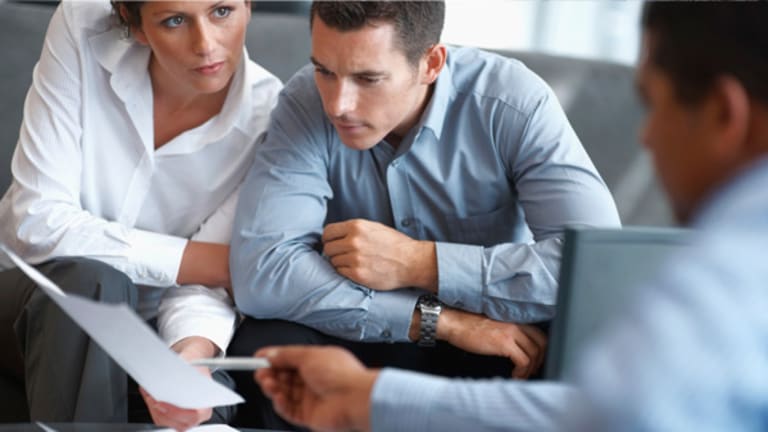 Ben's Speech to Policy Makers: Opinion
Bernanke continues to encourage elected officials to step up to the plate.
The following commentary comes from an independent investor or market observer as part of TheStreet's guest contributor program, which is separate from the company's news coverage.
NEW YORK (
) --Bernanke continues to encourage elected officials to step up to the plate.
It can only be hoped that the audience for the
Fed
Chairman's speech included America's fiscal policy makers. Bernanke has been consistent on this point for some time. It is fiscal policy not monetary policy that is required to restore healthy growth.
Federal Reserve Chairman Ben Bernanke
Bernanke reiterated that America remains one of the most competitive nations in the world. It is a world leader in productivity, innovation, entrepreneurship and having a focus on meeting market needs. He notes that even the nation's banking system has become much healthier. With these incredible strengths, he can only see one giant factor limiting America's success: a failure of America's fiscal policy makers to "take the necessary steps" to secure economic growth.
His prescriptions for economic growth come as no surprise. He wants policy makers to fix the American K-12 educational system. Bernanke knows that the skills of the American workforce are declining at a time when the number of low-skilled jobs is decreasing. He also knows that this is not a funding issue. The U.S. spends more on education per student than any OECD country but Switzerland. Between the ages of six and 15, average expenditures are $91,700. Meanwhile America's performance among developed nations is not only not in the top 10, it is below the average.
He also cautions again that America's health care expenditures are the highest in the world. On a per capita basis, they are nearly 50% higher than any other developed country. And like the educational system it is not delivering outcomes commensurate with expenditures. The U.S. has the lowest life expectancy in the developed world with the exception of Portugal.
He asks policy makers to address the nations debt levels that he cautions are on an unsustainable level without significant policy changes. In 2010 just 1.9% of GDP went to paying interest on the national debt. On a current unabated trend this has been forecast to rise to 10% in 10 years and over 20% by 2040.
He also asks policy makers to implement effective tax and trade policies, to adopt a policy of fiscal prudence and to encourage innovation. Most of all, he asks policy makers to adopt a "better process for making fiscal decisions." And then he said something like the current process was causing unnecessary havoc for the country at a time when it is very ill-timed. Let's hope Washington was listening to the wisdom of the Fed Chairman.