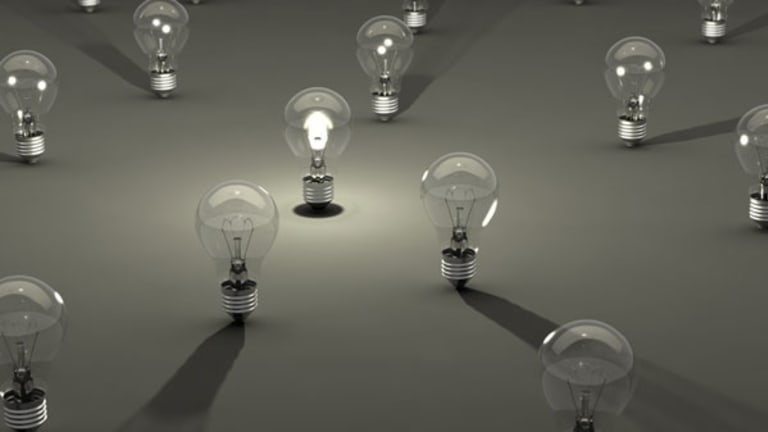 Beat the Street: Meet Tom Lipko
Today's player profile features a savvy trading Montanan.
"Beat the Street" is well into its second week of action, and the gains the top players have notched thus far are nothing short of amazing.
Consider this: Tom Lipko has, since April 2, realized a 159% gain in the trading game and, as of the close of Wednesday's trading, that's only good enough for third place. Tom did take the time yesterday to answer our emailed queries on how he's managed to excel thus far as we continue our regular player profiles. If you'd like to participate in a player profile,
to send an email, and if you haven't joined the game yet,
.
TheStreet.com: What's your style of investing? Are you daytrading, or making longer-term picks?
Tom Lipko
: My style of investing changes dependent on the market and circumstances. I probably am more interested in trying to catch runners both long and short and mostly daytrade, but do hold the occasional stock if it still has potential. In this contest, being high in the standings might change my style to less aggressive. I've played and won contests in the past and this type seems to fit my style. I'm always looking for the obscure stock that other contest players might not see. I tend to trade both on the overall market emotions and also a sector's emotions and try to figure what both the retail and institutions and insiders are up to. I also depend some on luck!
How do you research your picks? Do you primarily use fundamental or technical analysis?
I have several portfolios of stocks I've watched over some period of time and add to and delete from depending on what the market is doing. For example, the subprime stocks have been quiet lately but a few weeks ago were volatile and worth trading (of course I wish I had
Novastar
in my portfolio tonight!). I use both fundamentals and technicals depending on whether I'm trading the news, earnings, market potential, etc. It makes more sense to get to know a company a bit from top to bottom, both from a management style and financial position; even if I only trade them once intraday, I try and look a company over first.
Do you primarily trade on the long or short side?
I trade both long and short but the recent bio stocks have been easier to trade short.
If you win, what will you do with the $100,000?
Haven't thought too much about the money, but I suppose I would give some to my church, save some and pay off a few bills, plus I have a daughter in college.
Have you given any thought to what you'll look to learn from Jim Cramer if you go on air together?
It would be interesting to meet Jim; he probably thinks somewhat like I do. I'd probably like to know where he finds the time to do all the research he does.
How long have you been investing?
I've been investing in one manner or another for about 10 years, with no results to speak of except in contests. I once won a contest four or five months in a row and got the same T-shirt each month for winning. They finally quit sending me the shirts.
What's the best investing advice you've ever received? The worst?
Best advice: "Buy low, sell high. But only do it once." The worst advice was, "You'll never have a chance to buy Enron at $8 again, or $6, or $4." Yep, that was a true statement!
Thanks for the contest and hope to see you guys in New York!