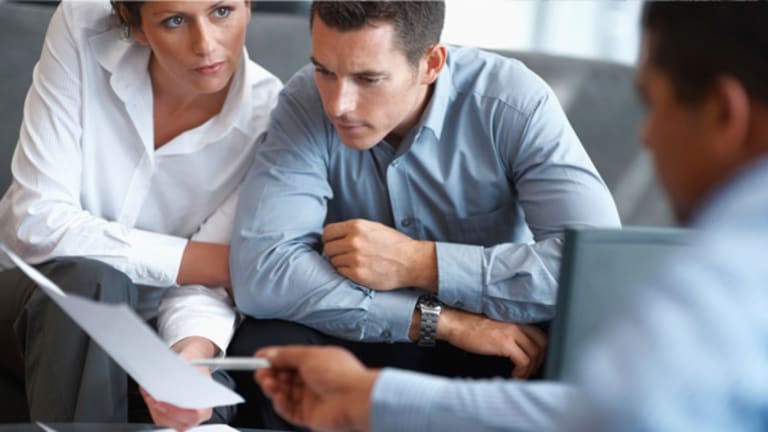 Beat the Street: Another New Leader
Operating as Zed Esq, our new leader has tripled his portfolio, and he knows luck helps.
The big numbers keep on coming in our trading game, and Friday brought us a new leader, J McKeown, who runs his trading under the user name Zed Esq.
He edged ahead of Thursday's overnight "Beat the Street" leader, Miki Kunitake, on Friday and has turned our $100,000 seed capital into $454,252. If you haven't joined the game yet, you still have time, so
. It's free, and the current leaders have shown you can make a lot of money fast. Now then, let's hear from our new leader.
What's your style of investing? Are you daytrading or making longer-term picks?
Occasionally I day trade, but mostly I am letting it all hang out overnight. Night trading? I suspect now that I have the lead, I will be much more conservative.
How do you research your picks? Do you primarily use fundamental or technical analysis?
Completely fundamental for the overnight trades and mostly technical for the sporadic day trade. Because it only matters how well I do relative to other people, I tend to pick companies I think others wouldn't. I guess that would be called contrarian sentimental analysis.
Do you primarily trade on the long or short side?
Primarily on the short side for two reasons:
1) I believe on average stocks tend to fall faster than they rise.
2) As a complement to my above sentimental analysis, I think people are less likely to short a stock. People view it as too risky, and therefore I am more likely to distinguish myself when I get lucky, which fortunately has happened frequently in the first two weeks.
If you win, what will you do with the $100,000?
I will justify the long hours wasted just staring at market information rather than having a life or working on my business. As for the material side of the $100,000, I would probably replace my car with the 2007 version, get a motorcycle to deal more effectively with LA traffic and then invest the rest to enable my newfound love of shorting. Amazing how little $100,000 gets ya nowadays.
Have you given any thought to what you'll look to learn from Jim if you go on air together?
Learn from him? When was the last time he tripled his entire portfolio in two weeks? But seriously, I would ask him about his mistakes. In my short time investing, I always learned the most from my mistakes. And, wow, have there been a lot of them. It is one thing to read the theory, but until you practice it and have some real consequences, the information just doesn't register.
How long have you been investing?
About a year and a half. Intensely investing for eight months. I started my own business and finally found enough spare cash to at least attempt to have a retirement. And then I became entranced with option trading. I still mostly trade options but have scaled back on the more speculative positions.
What's the best investing advice you've ever received? The worst?
Don't become emotionally attached to your picks, and in general, realize the potential for addiction. Which reminds me, I haven't checked my charts in five minutes.
Editor's Note: If you're playing the game and you'd like to participate in a player profile,
to send an email. (Or click here to
for the game.)