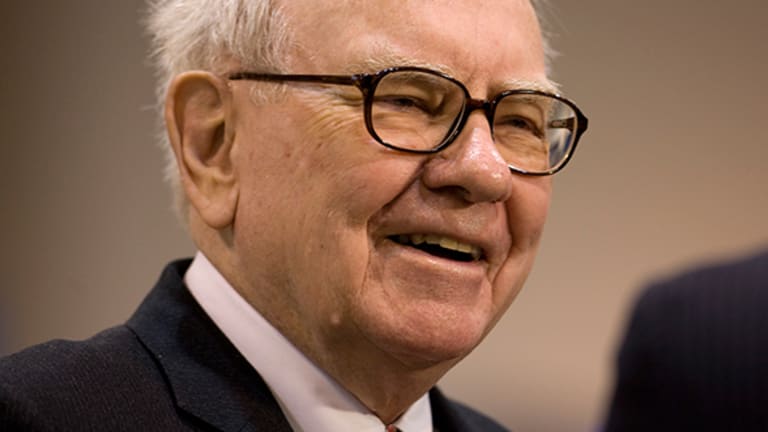 Publish date:
Bearish on Berkshire Hathaway? Don't Bet on It
At least one observer says Warren Buffett's business model is obsolete, but the Oracle of Omaha has proved doubters wrong before.
At least one observer says Warren Buffett's business model is obsolete, but the Oracle of Omaha has proved doubters wrong before.
Headlines that question whether Berkshire Hathaway's (BRK.A) - Get Report (BRK.B) - Get Report Warren Buffett has lost his touch frequently appear in the financial media. They're a reliable way to attract readers, even if not all the stories they're attached to reach negative conclusions about the legendary investor.
One financial commentator recently has been arguing that the Berkshire Hathaway business model is broken and outdated, however. He points to recent stock price performance and says that distribution disintermediation via the Internet threatens the models of many of Buffett's operating businesses. He suggests that the investment world has passed by Warren Buffett and that the time has come to sell short shares of Berkshire Hathaway.
The smart money is still on the Oracle of Omaha.
The more things change, the more they stay the same. Questioning Buffett's ability to beat the market is not a new phenomenon. Perhaps most famously, in the final 1999 issue of Barron's, the cover story posed the question, "What's Wrong, Warren?" The S&P 500 had risen 21% in 1999, while Berkshire Hathaway had fallen nearly 20%. You can guess what happened in the following year. Berkshire Hathaway rose by more than 26%, and the S&P 500 fell by more than 9%. The S&P 500 followed that dismal 2000 with losses of nearly 12% and more than 22% in 2001 and 2002, respectively. In those same years Berkshire held its own with gains of 6.5% and a modest loss of 3.8%, respectively, in the wake of the bursting of the Internet bubble.
Since inception, Berkshire has outperformed the S&P 500 in 34 of 51 years -- a "Belichickian" winning percentage of 66.7%.
If operating businesses generating strong free cash flow and run by strong managers in stable businesses is passé, then count me in. Consumers are going to be buying ketchup, ice cream, candy, underwear and cowboy boots long into the foreseeable future. Additionally, Berkshire is currently selling at 1.25 times book value and is approaching the level (1.2 times book) at which Buffett bought back shares in the recent past.
More than half a century ago Fred Schwed wrote a book titled Where Are the Customers' Yachts? The premise was that Wall Street financial advisers were getting rich while clients were not. I would ask where are the yachts of the financial pundits who have bet against Buffett? Are they docked next to those of Berkshire shareholders?
This article is commentary by an independent contributor. Robert R. Johnson is president and CEO of the American College of Financial Services. At the time of publication, the author held positions in Berkshire Hathaway.