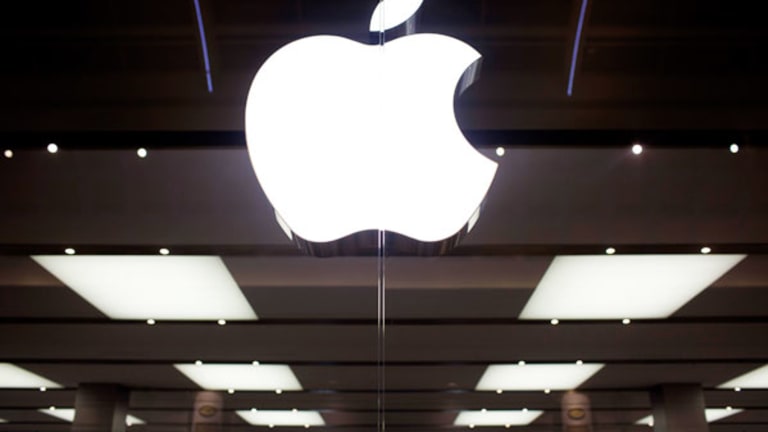 Be Happy, but Vigilant as Tim Cook Murders Apple
There's nothing wrong with Apple's present slate of products. In fact, they're not broke so Tim Cook should not worry about fixing them.
NEW YORK (TheStreet) -- I have a theory that my friend, Steve Kovach over at Business Insider, considers fact:
Indeed, more than a handful of
Apple
(AAPL) - Get Apple Inc. Report
diehards seem to be transferring their devotion to
Tesla Motors
.
It makes sense. The two companies share key characteristics. They both transcend the sectors we naturally place them in. Plus,
Tesla did a more than admirable job knocking off Apple's retail concept
.
Also see: The Deal: Netflix CEO's Bet on Content Depends on Who Controls It >>
And, of course, there's Elon Musk. The man has become a heartthrob. The level and intensity of the collective man-crush people, presumably quite a few who identify with Apple and lament a post-Steve Jobs' world, have on Musk ... well, I can't quite find the words for it. But Larry David can:
For as bad as things seem at Apple, we do perspective. Do not ignore one theme that runs through all of my writing on AAPL -- even the bearish stuff. Today, the company remains best of breed. It's the future that should trigger concern.
If you're an Apple fanboy -- I consider myself one, though from the Steve Jobs school -- I don't see the need to take the leap from Apple to Musk and Tesla. There's really no need to jump off the bandwagon. Just do the Apple two-step: Enjoy today, but be increasingly vigilant and critical with respect to the company's uncertain future.
Remember, throughout its existing product line,
Apple doesn't need to be revolutionary
. Evolutionary works just fine; in fact, it's preferable.
If it ain't broke, don't fix it
. Why take the greatest products -- stuff people love and can't get enough of -- and change them at their core? That would be the worst move Tim Cook could make. He's doing a job, minding a near-perfect ship, that doesn't absolutely require the genius and greatness of Steve Jobs.
Also see: Elon Musk's Fabulous Distractions >>
I like the rumors we're hearing
about a MacBook refresh and
the forthcoming iPhone 5S release
. It's also nice to hear, as relayed by
, that the next version of OS X will be "more about iterating than overhauling."
Also see: iPhone 5S Rumors Hint at July Release >>
That's what I want to hear about Apple's current products. I love the operating systems, I can't get enough of the hardware, I can live with
random, subpar platforms Apple forces me to use
and I am happy with superior software and service alternatives that run flawlessly on all my Apple devices.
Who in the world would want to screw all that up just be more like every other mediocre tech company on the planet?
So, make no mistake . . . this is the still best damn company in the world making the greatest stinking products in the world. The concern, however, is that that's all we'll have left. That Tim Cook is running the company Steve Jobs built into the ground.
We need something new. Not because what we have now has grown old. Quite the contrary. It just keeps getting better. Fancy and sexy self-promoters like Musk and Telsa -- as exciting and alluring as they might be -- ain't got nothing on Apple. There's no need to run to them seeking stimulation.
Continue to be an Apple fanboy. There's no shame in that. Just don't be too patient. Don't be complacent. Hold Tim Cook's feet to the fire. He can handle it.
--
Written by Rocco Pendola in Santa Monica, Calif.
Rocco Pendola is
TheStreet's
Director of Social Media. Pendola's daily contributions to
TheStreet
frequently appear on
CNBC
and at various top online properties, such as
Forbes
.