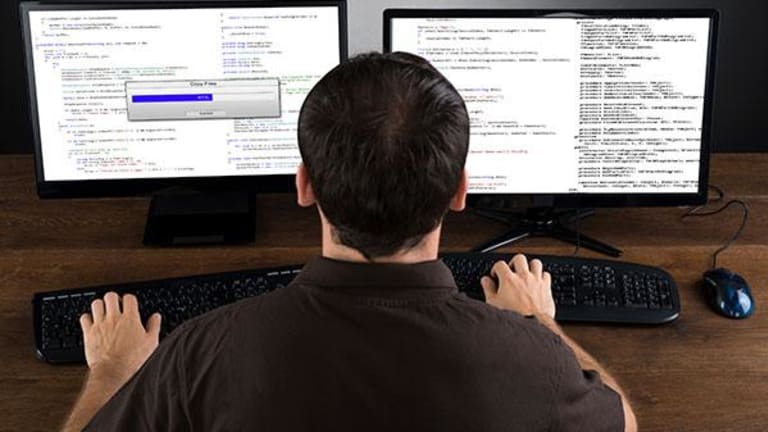 Be a 'Web Person' Who Embraces the Looming Technological Changes
Technological change is coming and can only be, at best, postponed. So it is better to accept the change to help lessen the pain and anxiety that goes with it.
"This election is really between 'Wall People' and 'Web People.'"
So wrote Thomas L. Friedman in his column in The New York Times on Wednesday.
"Wall People," he wrote, want a president who will "turn off the fan," resulting from "the violent winds of change that are now buffeting every family -- in their workplace, where machines are threatening white-collar and blue-collar jobs; in their neighborhoods, where so many more immigrants of different religions, races and cultures are moving in; and globally, where super-empowered angry people are now killing innocents with disturbing regularity."
"Wall People" want to keep a world built on the Industrial Revolution, the New Deal and the Cold War.
"Web People," on the other hand, want "to embrace the change" and "focus on empowering more people to be able to compete and collaborate in the world without walls. In particular, Web People understand that in times of rapid change, open systems are always more flexible, resilient and propulsive; the offer the chance to feel and respond first to change," Friedman wrote.
In my post on Tuesday,"Free Global Trade Should Be Embraced, Not Feared," I argued that "open systems are always more flexible, resilient and propulsive" than closed systems.
And, I agree with the conclusion that open systems aren't responsible for the loss of middle-class jobs.
Technological advances are the major cause of the loss of middle-class jobs, those that require substantial investments in human capital.
Because of this, I wrote, "It is workers in jobs requiring little education that are having the greatest difficult in adjusting to current economic conditions and that are, therefore, most anxious."
The "Wall People" are those who are most threatened by these changes and the speed at which these changes are taking place.
But, we can't go back. The "Wall People" only offer the world a holding pattern, a possibility to slow down the change but not stop it entirely.
Change is going to take place and, if recent history is any guide, maintaining the status quo is going to be less successful in this age than ever before.
The driving force behind change and the speed of change is the spread of information and the advances in information technology.
The spread of information has always caused change, and change threatens people at all levels.
People in powerful positions may feel threatened because change challenges the organizations and structures of power that they have built. Religions (e.g., Martin Luther) can be assaulted and governmental structures (e.g., the Arab Spring) can be attacked.
Business organizations built up over the years can be supplanted. Look, for example, at how the development of junk bonds helped topple many corporate structures.
Ordinary people may feel threatened because jobs require new training or more education.
As Friedman wrote, "just working hard and playing by the rules doesn't cut it any more. To have a lifelong job, you need to be a lifelong learner, constantly raising your game."
We need to embrace the change and work with it, as he suggested.
Embracing change is hard and begins with a mind change, which must lead to different policies and programs that allow change to take place more smoothly.
There is no doubt that people will suffer going through change. But, better that people work together to embrace change than to divide and go to war with each other.
This article is commentary by an independent contributor.