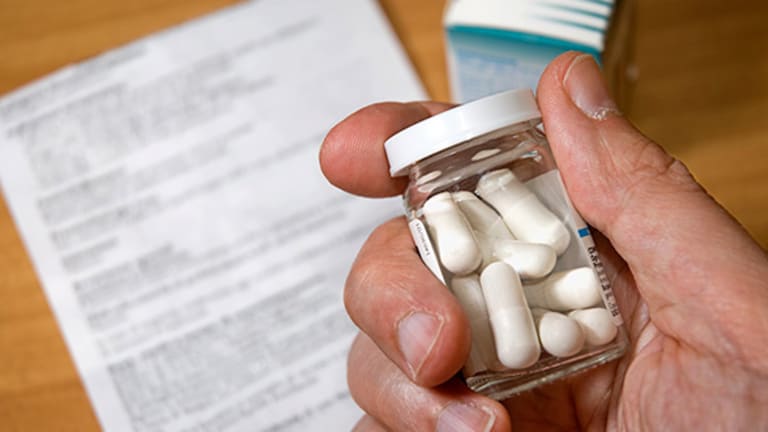 Publish date:
Barclays Kicks Down HealthSouth as Concerns About Growth Linger
The Birmingham, Ala.-based provider of facility-based and home-based post-acute services was downgraded by Barclays.
The Birmingham, Ala.-based provider of facility-based and home-based post-acute services was downgraded by Barclays.
HealthSouth (HLS)  took a hit from Barclays analysts Monday as the firm  who downgraded the Birmingham, Ala.-based company as part of its effort "to better balance our ratings distribution in our healthcare facilities coverage."
The provider of facility-based and home-based post-acute services closed down 4.75% at $37.68 on Monday, after the firm reduced its rating to "underweight" from "equal weight."
"We believe that HealthSouth simply represents less return relative to its risk profile within our coverage universe," analyst Joshua Raskin said in a Monday note.
This is a marked change in tone from Joshua's April note after HealthSouth's last earnings report, in which he wrote "The company appears to be solidly back on track after a 2015 that we described as 'un-HealthSouth-like.'"
HealthSouth ended 2015 at $34.81 a share, down from a July high of $47.67.
According to Raskin, the company's acquisition of companies such as Reliant Hospital Partners, CareSouth Home Health and Encompass Home Health have substantially increased the companies leverage and obscured growth of the inpatient rehabilitation facility, or IRF, segment. IRFs involves treating severe physical and cognitive disabilities, like strokes, as well as numerous other neurological conditions.
HealthSouth's portfolio comprises of 121 IRFs, and IRFs make up about 84% of 2015 revenues. That number jumped from 107 reported in 2014 prior to the acquisition of CareSouth in 2015.
HealthSouth acquired Reliant Hospital Partners for approximately $730 million in October of last year. HealthSouth purchased home health and hospice agency operations of CareSouth Health System for $170 million in November.
HealthSouth's debt currently stands at  $3.12 billion. The company has $744.70 million in Ebitda, as well as a 4.36 leverage ratio. 
Raskin also wrote that analysts see little room for multiple expansion. The stock has a market cap of $3.56 billion and a price-to-earnings ratio of about 19 times.
Raskin also attributed the downgrade to an "overstated" cross-selling opportunity between the inpatient rehab segment and home-health segment. This cross-selling potential was highlighted by an analyst at UBS during the acquisition of Reliant in January.
In the first quarter of 2016, HealthSouth had net operating revenues of $909.8 million, which is up 22.8% from the period a year ago. HealthSouth's home health and hospice segment grew 45.6% with a revenue of $160.6 million, and the inpatient rehabilitation segment was up 18.9% to $749.2 million.
HealthSouth's stock currently has an average of "Buy" and a price target of $46.20. In March, Zacks Investment Research upgraded HealthSouth from a "sell" to a "hold" rating, and . Mizuho gave the stock a "buy" rating in late April. Robert W. Baird restated its "buy" rating on HealthSouth in mid-May. One equities research analyst has rated the stock with a sell rating, two have given a hold rating and eight have given a buy rating to the company. The stock presently has an average rating of "Buy" and an average price target of $46.20.
HealthSouth, which could not be reached for comment has a 12 month low of $30.26 and a 12 month high of $48.37 per share.