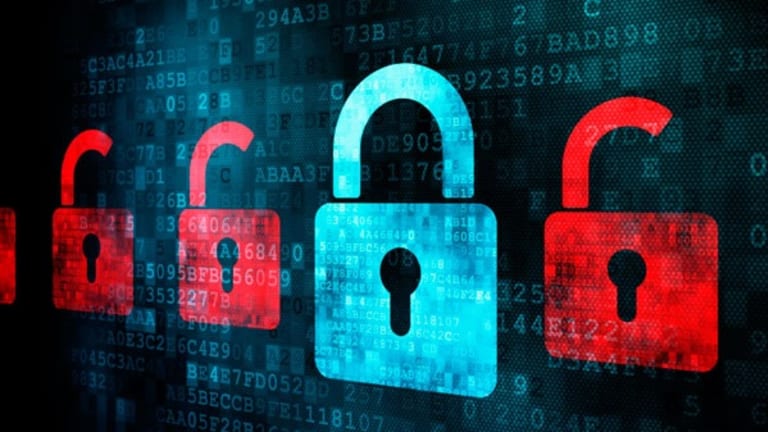 NEW YORK (TheStreet) -- For years, financial institutions were hesitant to abandon passwords and switch to the use of fingerprints, retina scans and other physical characteristics -- known as biometrics -- to identify employees and customers. This reluctance was somewhat surprising, considering banks have been frequently targeted by hackers, costing them billions of dollars. Now, that's starting to change.
Banks want to get out of the expense of managing passwords, said Kayvan Alikhani, a senior director at RSA, the security division of storage maker EMC (EMC) . At many companies, password resets are among the most common problems that call centers are required to handle, he said. Gary Davis, chief consumer security evangelist at Intel (INTC) - Get Intel Corporation (INTC) Report Security, shares a similar view. "The cost to manage passwords is absurdly high," said Davis.
Even so, the move toward biometrics will take time. "This will be a journey," Davis explained. "It won't happen in a year or two. It will be difficult for banks to integrate biometrics into their legacy systems" -- older technologies that companies continue to use that can make it difficult to integrate newer ones.
Banks have delayed switching to biometrics, in part, because the financial crisis forced them to postpone spending on new technology, said Steve Ellis, an executive vice president at Wells Fargo (WFC) - Get Wells Fargo & Company Report and a self-professed biometrics evangelist. "Now the economy is back on its feet and the technologies have gotten much better. There's a groundswell for biometrics," Ellis explained. "This will move relatively fast. Within a year, it will be more widely used."
Biometrics are already becoming mainstream. Just this week, Microsoft (MSFT) - Get Microsoft Corporation (MSFT) Report announced it is building biometrics into its Windows 10 operating system. The software giant is aiming to incorporate fingerprint and eye scanning technology into all Windows devices, making passwords obsolete. Apple (AAPL) - Get Apple Inc. (AAPL) Report has already thrust biometrics onto consumers by building in fingerprint recognition called Touch ID into Apple Pay on the iPhone 6. Banks are moving to catch up.
At Wells Fargo, for instance, corporate treasurers are participating in a pilot where they sign into accounts using retinal scans and voice recognition. The retinal scans are made by privately held EyeVerify of Kansas City, MO.
Wells Fargo is not alone. Digital Insight, an NCR (NCR) - Get NCR Corporation Report company that provides mobile banking platforms to regional banks and credit unions, recently announced that it would also begin building retinal scanning into its platform using EyeVerify's technology.
At USAA, the largest bank based in San Antonio, Texas, both voice recognition and facial recognition have been rolled out as features of its mobile banking app.
At eBay's (EBAY) - Get eBay Inc. Report PayPal, the online payment company has adopted fingerprint biometrics for Samsung Galaxy S5 users, said Joel Yarbrough, a senior director at PayPal. Consumers can use it to send money via PayPal and also make purchases at retailers that accept PayPal. Yarbrough did not provide specifics on the number of PayPal users who are taking advantage of the fingerprint feature, other than to say, "it's quite good and we are seeing a meaningful demographic shift. Fingerprint users are spending much more."
Industry experts say that every major bank now has at least one biometrics pilot in place to test the user experience and reliability of the technology.
"Inside the next 12 months there will be a lot more use of biometrics," predicted Paul Kleinschnitz, a senior vice president at Atlanta credit card processor First Data. "It's coming."
This article is commentary by an independent contributor. At the time of publication, the author held no positions in the stocks mentioned.