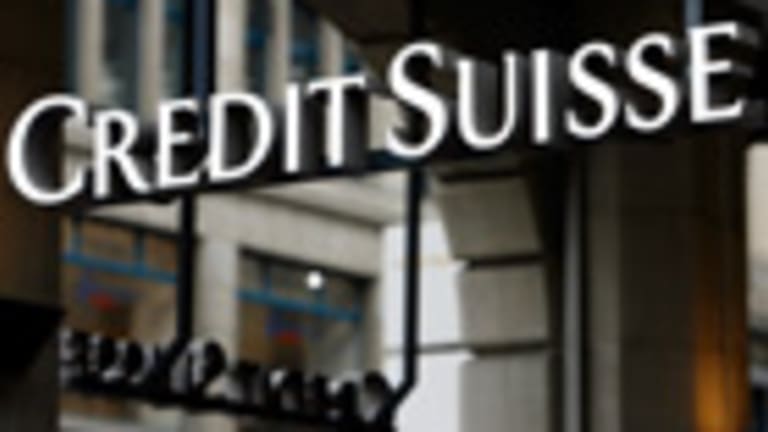 Publish date:
Banking's Dirty Secret: The Offshore Gusher
Tax cheats facilitated by banks include soccer kings, boat builders and tombstone makers.
Tax cheats facilitated by banks include soccer kings, boat builders and tombstone makers.
Updates to include in 2nd paragraph that seven bankers associated with Zurich-based Credit Suisse Group AG were indicted.
NEW YORK(TheStreet) -- It's a dirty little secret of banking that some of the world's most artful tax dodgers -- captains of industry and finance, icons of sports and technology -- rely upon legitimate, white glove institutions to enable the hiding of assets.
Seven bankers associated with Zurich-based Credit Suisse Group AG were indicated in 2011 on a charge of conspiring to help U.S. clients evade taxes through secret bank accounts. The managers "know and should have known they were aiding and abetting U.S. customers in evading their income taxes," the indictment read. In 2008 alone, "thousands" of accounts valued at $4 billion were hidden from tax authorities," the document stated.
This week in New York a federal judge ordered five distinguished banks to turn over documents including details of wire transmissions and other information on clients suspected of hiding funds.
The institutions -- JPMorgan Chase (JPM) - Get JPMorgan Chase & Co. (JPM) Report, Bank of New York Mellon (BK) - Get Bank of New York Mellon Corporation Report, Bank of America (BAC) - Get Bank of America Corp Report, Citigroup (C) - Get Citigroup Inc. Report and HSBC (HBC)  -- were not accused of wrongdoing. However they provided corresponding bank services which enabled ultra-wealthy clients to connect with the Bank of N.T. Butterfield & Son, an ancient institution operating brass-plate offices in the Caymans and the Isle of Guernsey. Providing such services is perfectly legal and commonplace in global banking.
"These actions," said Preet Bharara, the enterprising U.S. attorney in Manhattan, "show that the use of foreign banks for tax evasion remains a high investigative priority of this office."
On Monday, the banks were officially served with so-called John Doe summonses -- open-ended requests for documents and data -- requiring them to turn information needed by the IRS to track the often byzantine path of offshore monies.
In a related action a week earlier, John Does were served at Mellon and Citigroup in connection with client accounts at Zuercher Kantonalbank, or ZKB, large regional bank in Zurich with offices in Panama and Singapore. ZKB is suspected of sheltering billions in taxable funds, prosecutors say. Mellon and Citigroup were not charged with any wrongdoing.
Profits flowing from these lawful transactions can be staggering. Consider the take at Wegelin & Company, the oldest bank in Switzerland with a pedigree dating to 1741. It made an estimated $13 million in transaction fees, garnered for doing little more than putting wealthy customers in touch with tax-shielding banks.  Authorities believe the bank enabled the hiding of more than a billion dollars.
The hundreds of clients caught up in the years-long federal sweep reflect a Who's Who of American wealth.
The collection includes H. Ty Warner, billionaire inventor of Beanie Baby collectibles. He pleaded guilty last month to evading taxes through a welter of accounts at Wegelin, HSBC, Credit Suisse and other banks.
"When I signed those [tax] returns," he said in a weepy press conference following his court appearance, "I knew those monies were missing. [The financial documents] were not accurate."
And then there is Russian billionaire Igor Olenicoff, judged one of the 400 richest people in America by Forbes magazine. He was ensnared in a tax sting of UBS (UBS) - Get UBS Group AG Report bank, and pleaded guilty to a single felony count of filing a false tax return. He later aided authorities. He received two years probation in a plea bargain and paid $52 million in back taxes.
Leonid Zaltsberg, a former UBS client, earned fame and fortune kicking goals for the Ukrainian soccer team, which amassed a record six championships in Russia. Now living in New Jersey, he pleaded guilty to failing to tell tax authorities about $2.6 million in offshore accounts. He was sentenced to four years probation and required to pay $1.3 million.
Elsewhere prominent doctors and lawyers, yacht makers and software developers were netted. Perhaps the most bizarre catch was the Chicago seller of cemetery monuments and gravestones. The profits derived from the families of the bereaved -- millions of dollars -- were quietly laid to rest in the vaults of Switzerland. He paid a penalty of $3.25 million.
-- Written by William Inman