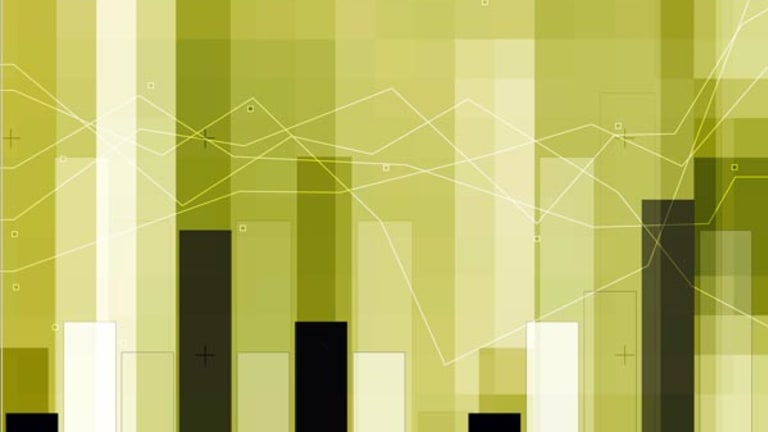 Bank of America: Where Will It Trade in 2012?
Vote on where you think the stock will finish the year.
NEW YORK (
) --
Bank of America
(BAC) - Get Bank of America Corp Report
has had a tough 2011 to say the least, and
TheStreet
has already argued
the worst is yet to come in 2012
, but we would be remiss if we didn't give readers a chance to weigh in.
Considering that Bank of America shares have lost more than 60% in 2011 through Tuesday's close, it is hard to see what could go worse for the bank. It hasn't shown a full-year profit since 2008, and though analysts as a group are estimating a profit of $0.03 per share for 2011, according to
SNL Financial
, some, such as Sandler O'Neill's Jeff Harte, believe the bank will finish 2011 in the red once again.
The big issue, of course, has been residential real estate.
"The cost of legacy issues, whether it's a rep and warranty cost, litigation cost, and the work to service loans and collect them for our investors - has been a huge hit to earnings," explained CEO Brian Moynihan at the Goldman Sachs financial services conference earlier this month.
Most of those problems are related to mortgages underwritten by Countrywide Financial, which Bank of America acquired in 2008.
Countrywide ramped up its mortgage operation just as the housing market was at its frothiest. Countrywide was the top U.S. mortgage originator with $463 billion in 2006, followed by
Wells Fargo
(WFC) - Get Wells Fargo & Company Report
at $398 billion, with
JPMorgan Chase
(JPM) - Get JPMorgan Chase & Co. (JPM) Report
a distant third at $173 billion, according to data from trade publication
Inside Mortgage Finance
that Countrywide cited in its 2007 10-K.
In 2007, however, Wells Fargo cut its originations way back to $272 billion. That was still good for second place, but well behind Countrywide's $408 billion in originations. Also worth noting is that Bank of America's own mortgage unit, which wasn't among the top five originators in 2006, showed up at No. 4 in 2007 with $190 billion in originations. Add that to the $408 billion from Countrywide and you get nearly $600 billion in mortgages originated in the last year of the housing bubble.
All those mortgages underwritten at that way-too-optimistic time has left behind a massive legal headache, and Bank of America has still to prove its got its arms around the problem. After initial settlements with Government Sponsored Entities
Fannie Mae
(FNMA.OB)
and
Freddie Mac
(FMCC.OB)
, for example, Bank of America has run into trouble as a report from Steve Linick, inspector general at the Federal Housing Finance Agency (FHFA), has raised questions about one of those deals.
The Sept. 27 report argued the FHFA had reasons to question whether a $1.3 billion settlement between Bank of America and Freddie Mac at the end of 2010 was too low. In the wake of that report, the FHFA "has suspended approvals of additional repurchase settlements," according to testimony from Linick before the Senate Banking Committee earlier this month.
Another important settlement for Bank of America was an $8.5 billion deal in reached in June with a group of institutional investors that included BlackRock, MetLife , subsidiaries of
Goldman Sachs
,
ING Groep
, and the Federal Home Loan Bank of Atlanta. However, several parties have since objected to that deal, including New York State Attorney General Eric Schneiderman, six of the 12 Federal Home Loan Banks (according to
Bloomberg News
), several public pension funds (according to
Reuters
), and the
Federal Deposit Insurance Corp.
.
Nonetheless, analysts continue to use these preliminary deals as benchmarks as they try to figure out what it will cost Bank of America to put its legal mess behind it.
But even if these estimates prove too rosy and Bank of America ends up paying twice as much to resolve the claims as the analysts are counting on, with the shares trading at close to a quarter of book value there would seem to be plenty of margin for error.
The thing that could throw the entire equation out the window, however, would be a breakup of the euro zone. Many observers believe that would be enough to push the entire global economy into recession, and whether you're Bank of America or virtually any other company, that would not be a good thing.
What do you think? Will Bank of America turn things around? Will European technocrats save the continent from disaster? Bank of America suffered the ignominious fate of a $5 share price this week. Will it see $4 in 2012? $3? Bankruptcy? What's your take?
--
Written by Dan Freed in New York
.
Follow this writer on Twitter.
Disclosure: TheStreet's editorial policy prohibits staff editors, reporters and analysts from holding positions in any individual stocks.