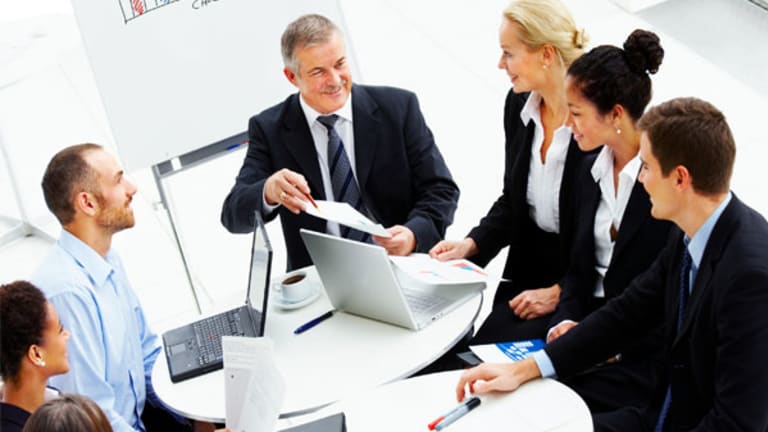 Bank of America story updated with Wednesday's price action in the 13th paragraph..
NEW YORK (
) -
Bank of America
may have had a dismal 2011, but you haven't seen nothing yet.
The thinking on Bank of America has long been that valuations are so low, the stock can't get any lower--and then lower it goes. The problem, by and large, has been mortgage risk. Bank of America can't ever seem to get a handle on how much exposure it has. The number just keeps growing and growing.
But that won't be the problem in 2012. As the famous saying goes--you don't know who isn't wearing swimming trunks until the tide goes out. In this case, however, we do know: it's Bank of America. And things have been so bad for the bank--not only in 2011 but ever since the crisis--that we tend to forget that the tide hasn't even gone out yet. We've had a serious crisis in Europe, massive political instability in the Middle East and Russia and a recession in the U.S. and the S&P 500 is only down 2.53%.
Some may see this as a sign of the market's resilience, but that would be a mistake. Investors are still counting on the European crisis resolving itself. They are betting that European governments believe they have too much to lose by not eventually creating euro bonds.
But as
Financial Times
managing editor Gillian Tett explained on Charlie Rose last week, look how hard it was for former Treasury Secretary Hank Paulson to get the "bazooka" he needed from Congress to restore investor confidence in U.S. markets.
"I mean if you get, have problems getting one person for a bazooka, try to think about 17 people for a bazooka
that will shoot in a straight line."
The 17 people, of course, are the 17 countries that use the Euro. If you think getting the U.S. Congress to agree on anything is tough, you haven't seen a thing.
What that means is that--even if we don't see Greece move back to the Drachma, leading to a military coup, as was
postulated in The New York Times Tuesday
day, we are likely to come far closer than we have so far. That means a sharp market selloff at the very least, by which I mean a 5% plus drop in the S&P 500 in a single day and volatility reminiscent of what we saw in 2008. If you think that means good things for Bank of America stock you are sadly mistaken.
Bank of America CEO Brian Moynihan tried to assuage investor concern over this issue in a speech to investors earlier this month.
"With the uncertainty around some of the economies in the world, what's going
on in Europe on a given day, what could happen in the U.S., we continue to position ourselves and make sure that we are in good shape to last through anything we see ahead," he said.
Looking at the combined Bank of America Merrill Lynch balance sheets from the third quarter of 2008, Moynihan said loans were at $1 trillion, and are 17% lower today. The loans are of better quality, he says, funding is less short term than it used to be, he says.
And yet, you still have analysts like Deutsche Bank's Matt O'Connor
predicting the bank will have to issue $15 billion worth of stock next year.
It doesn't take a Bank of America-related disaster to send the stock lower. Wednesday's action was a good indicator of this fact , as Bank of Americas shares were down 1.69% about 75 minutes before the close as Europe-related tumult continued to roil the stock market. Shares of
JPMorgan Chase
(JPM) - Get JPMorgan Chase & Co. (JPM) Report
and
Wells Fargo
(WFC) - Get Wells Fargo & Company Report
, meanwhile, were in positive territory.
Will Bank of America survive the coming market disaster? Probably, but let's get real, folks: this is not a canoe you want to be sitting in when the storm comes across the Atlantic.
--
Written by Dan Freed in New York
.
Follow this writer on Twitter.
Disclosure: TheStreet's editorial policy prohibits staff editors, reporters and analysts from holding positions in any individual stocks.