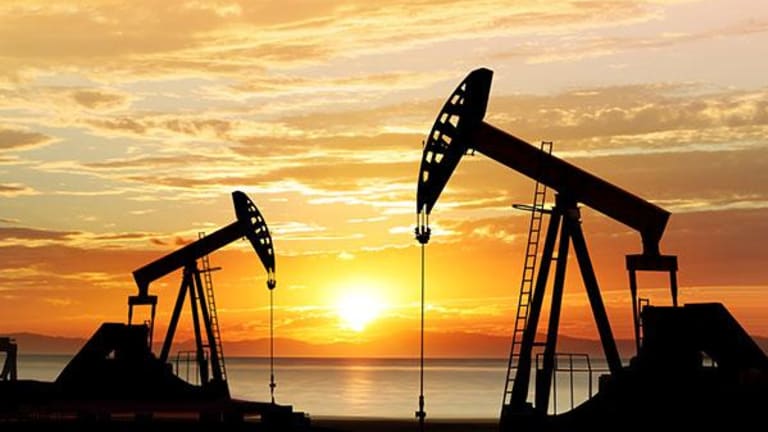 Baker Hughes' US Rig Count Sees Fifth Straight Weekly Gain
With three U.S. oil rigs added, the rig count sees a net uptick of one rig, while Canadian production continues to come back online strongly, with 17 rigs added.
Oilfield services provider Baker Hughes (BHI) said Friday that U.S. active rigs were up a fifth consecutive week to 463 despite a significant decline in the commodity markets.
The news comes shortly after U.S. crude oil prices dipped below $41 per barrel for the first time since April.
Houston-based Baker Hughes reported that U.S. oil rigs were up 3 to 371, marking the eighth active rig increase reported by the oilfield services giant in the past nine weeks.
U.S. natural gas rigs were down two this week, however, to 86 versus 88 last week, and miscellaneous rigs were unchanged at three.
The U.S. offshore count also is unchanged at 19, but down by 15 year-over-year.
Industry followers have been calling for a continued uptick in U.S. oil rigs, including Piper Jaffray analysts who said last week that the count will build at a pace similar to that seen in recent weeks despite persisting lower oil prices following Brexit.
Yet, the overall counts' 1-rig uptick is somewhat of a letdown compared to last week's 15-rig gain, possibly due to persisting pricing headwinds. 
Baker Hughes said after earnings Thursday that it sees the North American rig count slowly moving higher while the international rig count will remain pressured with pockets of strength in the Middle East and Russia. 
Looking forward, Stephens analyst Matt Marietta agrees with BHI's bleak expectations for continued oilfield equipment and services pricing pressure and its assertion that oil price increases have been more related to one time events like supply disruptions in Nigeria and Canada rather than to a true balancing of supply and demand.
Lending credit such a notion are current oil prices, which have staggered in recent weeks and remained near bearish territory around $41 per barrel Friday afternoon.
Canadian production, on the other hand, seems to be coming back online strongly, with 17 rigs being added this week, bringing the overall count to 119. Canadian oil rigs were up 12 to 60, while gas rigs were up 5 to 58. 
The Canadian rig count is down 96 rigs from last year's mark of 215, with oil rigs down 52, gas rigs down 45, and miscellaneous rigs up 1.
Meanwhile, Baker Hughes' U.S. rig count is down 411 rigs from last year's count of 846, with oil rigs down 290, gas rigs down 123, and miscellaneous rigs up two.