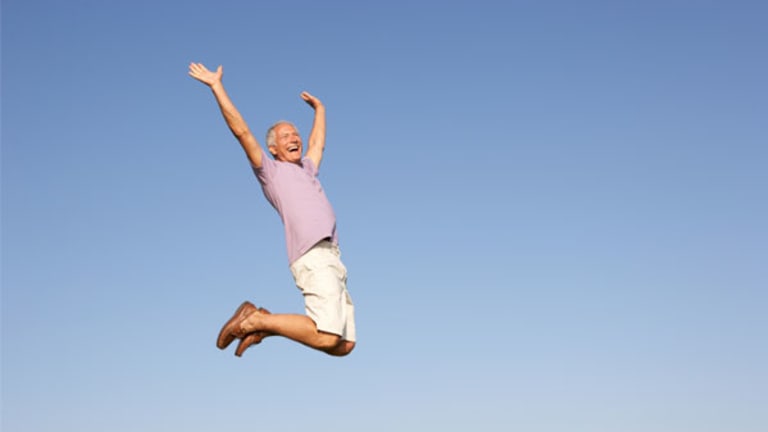 Avoiding the 60-Day IRA Rollover Rule
Understanding the 60-day rule to rollover funds is imperative and essential in order to avoid significant taxes and unwanted penalties.
NEW YORK (TheStreet) -- An employer-sponsored plan allows an employee to contribute pretax dollars into an investment account for retirement savings. These plans offer several tax benefits, including tax-deferred contributions until withdrawn, and employers are allowed to deduct those allowable contributions for each participant.
When someone leaves their employer-sponsored plan, they generally have four options to choose from:
They can leave the money in the former employer's plan
Roll over the assets to a new employer's plan
Roll over the assets into an IRA
Cash out the account value
Understanding the 60-day rule to rollover those funds is imperative and essential in order to avoid significant taxes and unwanted penalties.
The decision-making process in these instances isn't easy --especially when the person encounters a financial adviser or other counsel providing misleading, inaccurate or conflicted advice. Oftentimes, investors are better off leaving their money where it is, but they unfortunately come across firms and agents with conflicts of interest, who in order to earn commissions or other fees recommend  that they roll over plan assets to an IRA.
Whenever you receive an IRA distribution, you have 60 calendar days from the day you receive it to roll it over, tax-free, to another IRA. The failure to complete a rollover within 60 days means the funds aren't eligible for rollover, and that IRA distribution will be taxable to you. Also, be aware that you are limited to one 60-day rollover every 365 days, but are allowed unlimited direct trustee-to-trustee transfers.
Why choose a rollover?
Rollovers allow investors to preserve the tax treatment of their savings and consolidate assets. In addition, investors may not want to leave  assets with their employer, and rollovers allow them to find more options or use a different financial services provider.
Each year that you're eligible to make IRA contributions and don't is a portion of retirement income lost -- that is, retirement money equal to the amount you save, not the accumulated rate of return on investments.
Some key strategies
What many people don't know is that there are ways to extend the rollover. For instance, you can apply for an IRS private letter ruling (PLR) and ask the IRS for more time to complete a rollover due to extenuating circumstances (known as a hardship waiver of the 60-day rollover rule). However, there are ways to circumvent this process. The 60-day rollover rule is automatically waived if all of the following are true:
You delivered the IRA funds to your IRA custodian within 60 days
You followed all of the custodian's procedures for a rollover (i.e., you signed the proper documents)
The funds are eventually rolled over to your IRA within one year of when you received the IRA distribution
The reason that the IRA funds weren't timely deposited into your IRA was solely due to a mistake by the receiving IRA custodian.
In other words, the automatic waiver applies when you did everything correctly within 60 days, but the financial institution made a mistake and didn't complete the rollover as you had instructed.
Another strategy for potential investors to consider is finding and working with a proper financial adviser -- one who will find out what funds are available in the client's 401(k) plan; find the expenses and costs, including the hidden and nontransparent expenses the 401(k) providers don't publish; and analyze what the client's risk tolerances and time horizons are and what the client's goals and objectives include. Advisers should assess whether they can provide a better service, add more value and better quality -- and maybe even better tax planning and access to the assets and financial goals of the investor.
Note: Investors should not be afraid to question and probe their advisers to find out if any conflicts of interest exist. Some advisers are compensated to sell mutual funds and annuities. You don't want an adviser selling you something just so he or she meets monthly sales goals rather than meeting your needs.
Finally, investors should ask advisers to detail a list of pros and cons before deciding to engage in rollovers. There are certainly pros to leaving money with a former employer, among them federal creditor protection and the ability to defer required minimum distributions if you're still working. However, there are also pros for rollovers -- such as more investment options. Investors need to ensure that their needs are met.