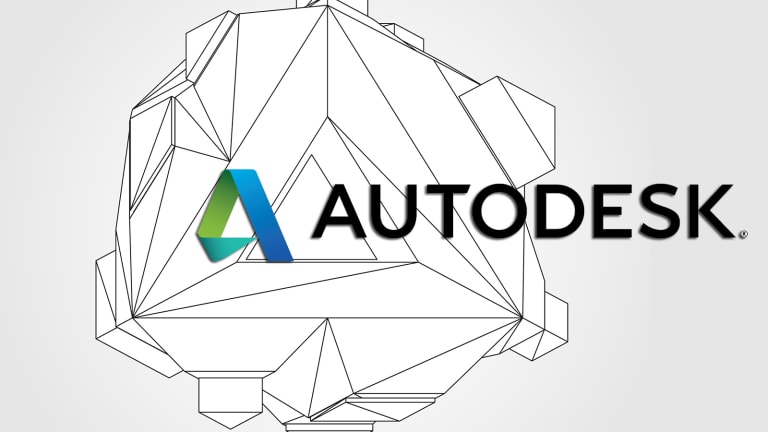 Autodesk Stock Is a Blueprint for High Risk Ahead of 4Q Earnings
Investors would be wise to trim some shares and diversify into higher-growth prospects.
NEW YORK (TheStreet) -- Bargain hunters are having a hard time finding value, given that the broader indexes are at near all-time highs, and there is nothing about architectural software design specialist Autodesk (ADSK) , which pays no dividend, that screams value.
The stock is expensive, and investors should look for value elsewhere.
Although the San Rafael, Calif.-based company has done a stellar job of converting the business from its traditional software-in-a-box model to a subscription/licenced-based service, there is nothing about the stock that suggests value. And with fiscal fourth-quarter and full-year earnings results due out Thursday after the close, investors are biting their nails hoping for some good news.
Autodesk stock closed Tuesday at $62.07, up 0.19%. The shares are up 3.35% year to date, trading in line with the broader averages. But there is nothing average about Autodesk's trailing price-to-earnings ratio of 116.
At that multiple, Autodesk is one of the most expensive holdings in the iShares North American Tech-Software ETF, which has an average P/E of 28 and is home to prominent software giants such as Microsoft (MSFT) , with a P/E of 17, and Oracle (ORCL) , with a P/E of 18.
Take a look at the chart:
Autodesk has a P/E ratio that is almost 100 points higher than that of both Microsoft and Oracle, even though the company posted earnings and revenue last year that declined 6.5% and 1.6%, respectively. By contrast, Microsoft and Oracle increased earnings last year by 5% and 2%, respectively.
Even on a forward-looking basis, the valuation still doesn't make sense.
Although Autodesk is projected to increase earnings at an annual rate of 14% in the next five years, that is just 3 percentage points higher than Microsoft's projected five-year annual growth rate of 11.69%. And Oracle isn't too far behind at 6.25%.
So Autodesk investors, who aren't being paid a dividend, must ask themselves, where is the value? And this is what the company must project on Thursday.
For the quarter that ended Jan. 31, analysts expect earnings of 25 cents a share, down 37%, on revenue of $650 million, up 11%. For the full fiscal year, earnings are projected to have declined 30% year over year to $1.17 a share, while revenue is projected to come in at $2.5 billion, up 10% year over year.
The projected quarterly and full-year earnings decline is a product of the company's business transition and is nothing out of the ordinary. The company is actually on schedule in terms of what it has outlined to investors.
That, however, doesn't change the risk implied by the P/E, especially for a $14 billion company that pays no dividend. Investors would be wise to trim some shares and diversify into higher-growth prospects.
This article is commentary by an independent contributor. At the time of publication, the author held no positions in the stocks mentioned.