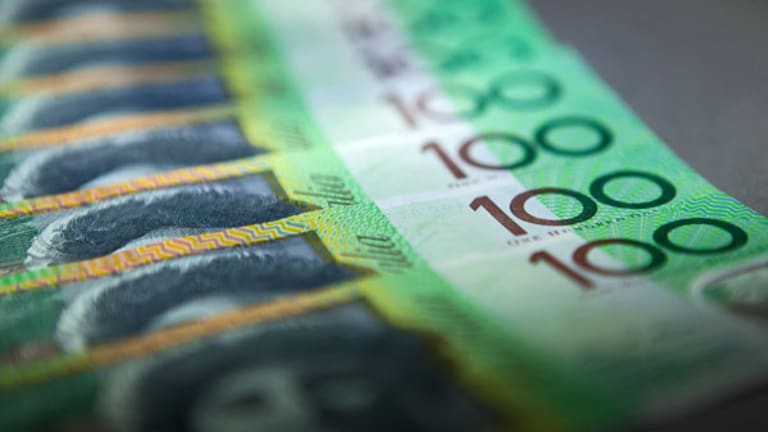 Global Macro: Australia Edges Closer to Stimulus Policy
Expect bold efforts at some point in 2014.
NEW YORK (TheStreet) -- Australia, like other countries across the globe, feels as if monetary intervention could stimulate economic growth.
Reserve Bank of Australia Deputy Governor Philip Lowe said on Monday night that he sees the Aussie dollar moving lower in the future versus foreign currencies. He also stated that the RBA is willing to directly intervene if necessary to bring down rates and make the dollar more competitive in a world motivated by currency devaluation.
Read: Why Guru ETFs Beat Human Gurus
The Australian economy relies heavily on commodity exports, which are more expensive when its currency increases in relative value. The 10-year rate on government debt is over 4%, one of the higher yields in the developed world.
Most people see that as a reason to buy the currency versus other lower yielding currencies, such as the Japanese yen.
What many investors fail to realize, however, is that the Australian economy has greatly suffered over the past few years, much like its foreign counterparts have. Gross domestic product growth has been cut in half on an annual basis and unemployment rates are still at unsettlingly high levels. The only positive is that inflation is subdued at multiyear lows, which gives the bank room to possibly intervene.
Read: Nasdaq 4,000 No Big Deal
Economic weakness has plagued the country, but aggressive stimulus efforts from countries such as Japan have kept the currency elevated. The chart below shows the AUD/JPY currency cross.
Although the pair did fall during the middle part of 2013, the Aussie dollar has since rebounded and has begun a channel pattern upward.
The RBA has been unafraid to cut rates in the past, and with its recent comments over further stimulus, it looks as if the government wants more devaluation.
Read: Underwater Homeowners Get a Splash of Hope
The only issue is whether financial markets will believe that Australia's easing efforts are as aggressive and sustainable as those of its foreign competitors.
If the RBA is as committed to weakening its currency as it has stated previously, then expect bold efforts to be implemented at some point in 2014.
At the time of publication, the author had no position in any of the stocks mentioned.
Follow @macroinsights
This article is commentary by an independent contributor, separate from TheStreet's regular news coverage.
Andrew Sachais' focus is on analyzing markets with global macro-based strategies. He takes into consideration global equity, commodity, currency and debt markets. Sachais is a graduate of Georgetown University, where he earned a degree in Economics.